Poseidon Series
-for Packagings Dewatering Compactor
APPLICABLE MATEIAL
PET Bottles

Aluminium Cans

TETRA-PAK & Yogurt Cups

FEATURES
1. SIEMENS control system makes machine operation much easier
and simpler.
2. High-quality components made by reputable manufacturers SIEMENS,
PHOENIX, SCHNEIDER, etc.
3. Screw Compression Technology enables continuous output at a ratio
of 8:1, high density, high security and low utility consumption.
4. Water draining function squeezes out any liquid in the bottles to
the water collection tray under the machine.
5. Water collection tray is made of acid-resistant stainless steel to
withstand the low PH in many liquids.
6. CE approved. UL/CSA standards.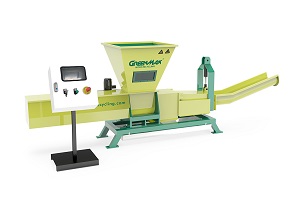 Throughput: 200kg/h
Screw Reduction Ratio: 50:1
Bottle Volume Reduction: 8:1
Density: 250kg/m3
Total Power: 8.05kw
Throughput 350kg/h
Screw Reduction Ratio: 50:1
Bottle Volume Reduction: 8:1
Compressed PET Density: 250kg/m3
Total Power: 15.55kw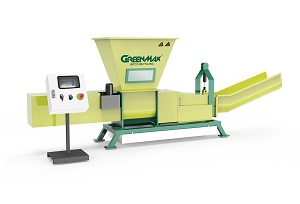 Throughput 900kg/h
Screw Reduction Ratio: 50:1
Bottle Volume Reduction: 8:1
Compressed PET Density: 900kg/m3
Total Power: 22.55kw