What Do Recycling Symbols NO.6 on Plastics Mean?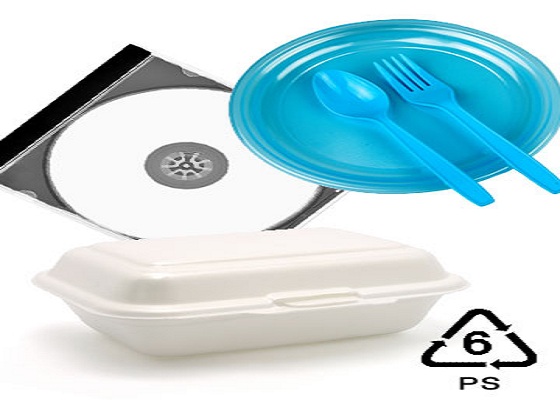 Number 6 Plastics
PS (polystyrene)
Found in: Disposable plates and cups, meat trays, egg cartons, carry-out containers, aspirin bottles, compact disc cases
Recycling: Number 6 plastics can be recycled through some curbside programs.
Recycled into: Insulation, light switch plates, egg cartons, vents, rulers, foam packing, carry-out containers
Polystyrene can be made into rigid or foam products -- in the latter case it is popularly known as the trademark Styrofoam. Evidence suggests polystyrene can leach potential toxins into foods. The material was long on environmentalists' hit lists for dispersing widely across the landscape, and for being notoriously difficult to recycle. Most places still don't accept it, though it is gradually gaining traction.