Russian EPS Manufacturer ООО "ВОЗЭТ" develops waste recycling economy with GREENMAX EPS Compactor
On March 5, 2021, INTCO Recycling received a special letter from an old friend, who is an EPS foam manufacturer ООО "ВОЗЭТ" in Vologda, Russia contacted us urgently, asking for help to design a set of solutions to solve the problem of EPS foam waste bursting.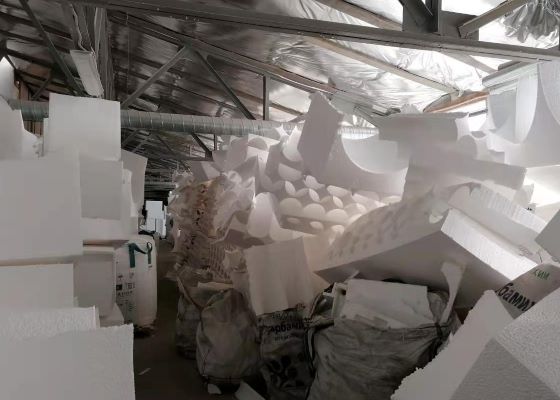 ООО "ВОЗЭТ" has been in contact with us for 4 years. In 2017, they purchased a GREENMAX M-C50 EPS foam densifier to recycle EPS dust and foam scraps generated during the production process. Due to the strong demand in the construction industry this year, its production lines have expanded significantly, resulting in more than three times the amount of EPS foam waste generated. A large amount of foam waste accumulates to occupy the warehouse space and easily cause fires, so ООО "ВОЗЭТ" is eager to find a solution.
The operations manager Алексей Некрасов of ООО "ВОЗЭТ" said: "Since 2017, GREENMAX M-C50 EPS foam densifier has been our good helper. GREENMAX not only brings us the machine, but also brings the real EPS foam recycling solution. I believe in GREENMAX very much, and hope that GREENMAX can help us design a plan to deal with these wastes again this time!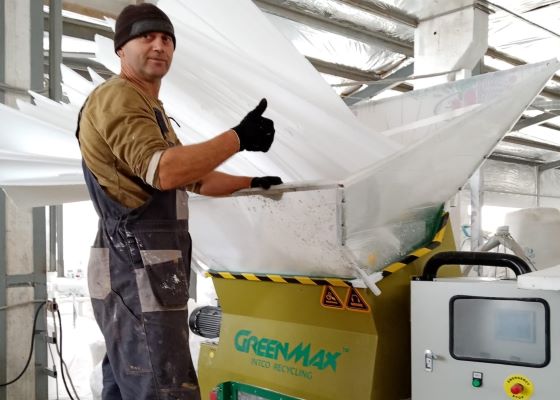 Taking into account the EPS foam processing requirements proposed by ООО "ВОЗЭТ", as well as the company's current total monthly foam waste volume of 7-8 tons and possible future expansion, GREENMAX recommended an EPS foam recycling equipment with an operating power of 200kg/h. Алексей Некрасов said that there is now a GREENMAX M-C50 EPS foam densifier. While meeting the processing requirements, both he and our team unanimously decided to choose the A-C200 EPS compactor.
"When we receive the machine, we can invite peers and companies facing the same problem to watch the two EPS foam waste treatment modes. This is a cool thing. I hope that we can push Russian manufacturers to recycle EPS foam waste together, instead of paying fees to send it to landfill." Алексей Некрасов said.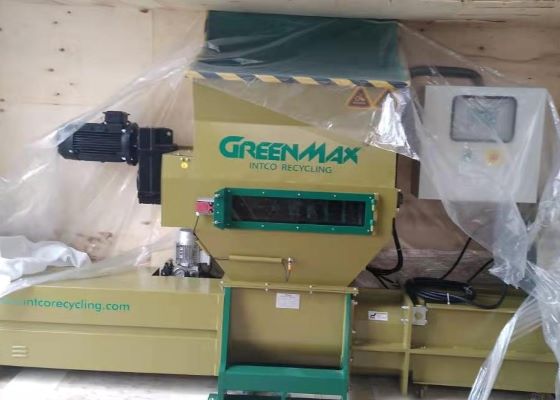 The GREENMAX EPS compactor arrived at the ООО "ВОЗЭТ" factory in August, when the demand for the EPS foam waste market was strong. Алексей Некрасов thanked us and said that we rescued him. Before that, he was almost overwhelmed by the EPS foam waste. At the same time, under the current market conditions, they sold the compressed EPS foam blocks to local pelletizers at a reasonable price, which not only solved the storage space problem of the warehouse, but also gained additional value.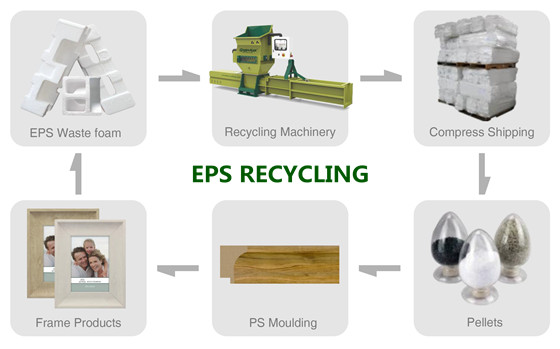 GREENMAX A-C200 EPS foam Compactor currently helps ООО "ВОЗЭТ" process 7-8 tons of waste per month, reducing the volume by 50 times, saving space and eliminating waste landfill costs. ООО "ВОЗЭТ" sold the compressed EPS foam blocks to the local pelletizer, successfully getting the EPS foam waste to the right place and entering the circular economy.