WELCOME TO
INTCO RECYCLING
INTCO is an Styrofoam Recycling Specialist, providing total solution to EPS recycling and polystyrene recycling.

INTCO manufactures and sells GREENMAX EPS Compactors/Densifiers and Recycling machines/System, purchases back compressed EPS scraps, and reuses them to make frame products.

In 2012, INTCO recycles 50,000 tons of waste EPS, which helps save 4,000,000 trees and reduce 100,000 tons of carbon emission. INTCO becomes one of the biggest waste EPS end-user and recycler in the world.
NEW EXHIBITIONS
NPE 2015
Orlando, FL USA
Mar. 23-27, 2015
Booth No: S-16149
Brussels, Belgium
Apr. 21-23, 2015
Booth No: 4:4-5819
Guangzhou, China
May 20-23, 2015
Booth No: 9.2-S61
HOW TO CHOOSE GREENMAX
Confirm the material you want to recycle and choose the GREENMAX you need:



For polystyrene recycling, APOLO Series could compact all kinds of polystyrene foam like EPS / expanded polystyrene, XPS / extruded polystyrene like Styrofoam, PSP / polystyrene paper like food tray and cups.



PUR EPS
For Plastic foam recycling, ZEUS Series use a surface melting technology makes an external skin areound the block, so it could compact all kinds of plastic foam like EPE / expandable polyethylene, EPP / expanded polypropylene, PUR / polyurethane, also all kind of plastic foam.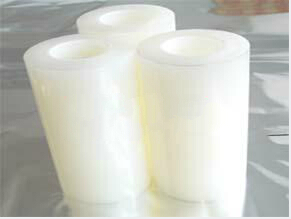 For packaging recycling, Poseidon Series provide a perfect solution of recycling Liquid /Solid separation.Like: PET bottles, PE film, Aluminum cans, Paper packaging, Yogurt cups,etc.