MARS Series
- for Plastics Foam Melting
APPLICABLE MATEIAL
EPS/Expanded Polystyrene (Styropor®)
XPS/Extruded Polystyrene PSP/Polystyrene Paper (Food tray and Cups)

EPE/Expanded Polyethylene EPP/Expanded Polypropylene
FEATURES
1. High-quality components made by reputable manufacturers SIEMENS,
PHOENIX, SCHNEIDER,etc.
2. Screw Melting Technology enables continuous output at a ratio of 90:1,
high density, high security and low utility consumption.
3. Integrated exhaust system can exhaust the harmful gases generated during
the operation.
4. Safety Switch ensure the security and efficiency for automatic operation.
5. An efficient pre-crusher shreds the foam into 20-50 mm size small pieces.
6. CE approved. UL/CSA standards.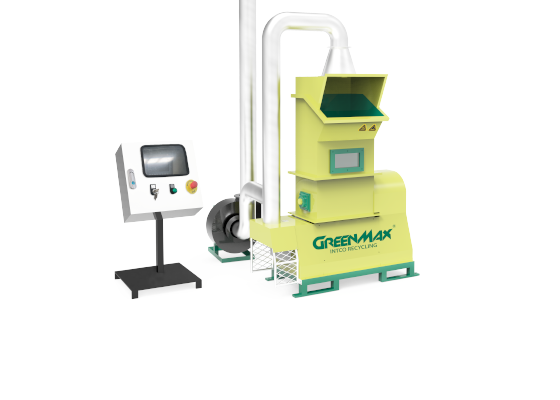 Throughput 50kg/h
EPS Compression Ratio: 90:1
Compressed EPS Density: 600-800kg/m3
Motor Power: 7.5kw
Throughput 100kg/h
EPS Compression Ratio: 90:1
Compressed EPS Density: 600-800kg/m3
Motor Power: 22.9kw
Throughput 200kg/h
EPS Compression Ratio: 90:1
Compressed EPS Density: 600-800kg/m3
Motor Power: 37.5kw
Throughput 300kg/h
EPS Compression Ratio: 90:1
Compressed EPS Density: 600-800kg/m3
Motor Power: 37.5kw