Ban the use of polystyrene trays to contain Take-away food
During these days, more and more cities ban the use of disposable polystyrene food service containers. Many shops and supermarkets do not use or sale such kind of food containers anymore. Relevant proposals would extend the polystyrene prohibition to food products prepared and packaged entirely such as instant ramen noodles.
Under the practical measures, food providers shall be asked to reduce the use of polystyrene containers. Though these plastic products offer people a lot of benefits and convenience. Many shops now charging fees for providing the use of polystyrene food service containers and plastic bags. Polystyrene food containers perhaps would be only allowed for raw or butchered meats, poultry, fish and eggs.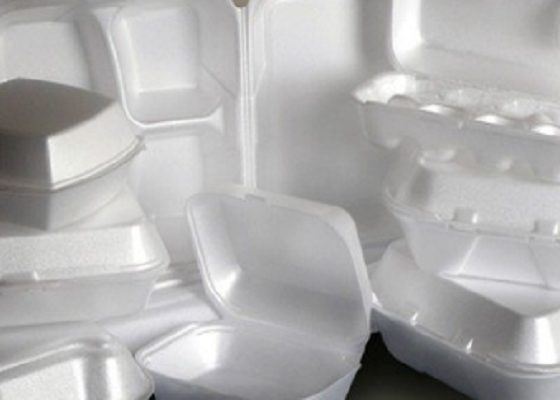 Polystyrene products are light weight and usually broken down into small fragments after disposal. But EPS waste can persist for decades, and certainly it has really negative impacts on the environment. In the most cases, plastic waste contributes to the potential death of marine and land animals through ingestion and is a suspected human carcinogen.
Some food business operators said that they have found economical friendly containers with good prices, customers may be willing to pay extra costs with the ban. The added costs for eco - friendly containers would be passed on to customers, and that would impact small businesses. Certainly, the prohibition may not solve all pollution problems because many non-degradable containers remain on the market and littering is really the culprit for releasing the containers into the environment.
However, recycling actions are helpful for reducing the plastic pollution. People all need to know the importance of protecting the environment. So it is necessary for people to ban the use of disposable polystyrene containers from now on. Otherwise, the pollution of the environment would be more serious.

Polystyrene waste does harm for people's lives, so the process of recycling is significant. Many companies which have the technology and machines are contributing to the efficient recycling methods. INTCO is a professional company in dealing with waste plastic such as EPS, XPS and PSP. The company produces recycling machines include compactors and melting machines. INTCO provides people the reasonable price, alone with the advanced technology and service.