Ritchie Trucking Service Conducted EPS Foam Recycling by GREENMAX EPS Foam Densifier
In recent years, GREENMAX offered by INTCO Recycling has gone deep into the US logistics market, providing a full set of EPS foam recycling solutions for major logistics companies. GREENMAX not only provides EPS foam densifier machines, but also maintains stable EPS foam materials cooperation with them, and won unanimous praise in the US logistics market.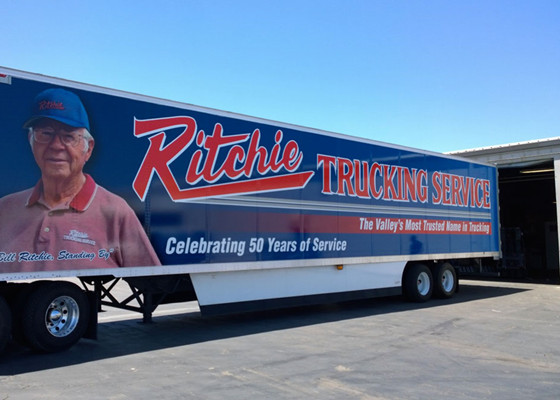 Ritchie Trucking Service is a white glove logistics company in the United States and one of the contractors of GE logistics. It is responsible for the transportation and door-to-door installation services of home appliances. Since its establishment in 1964, Ritchie Trucking Service has six locations in California, Oregon, and Washington, providing timely and correct delivery services for customers in their respective regions.
The connection between Ritchie Trucking Service and GREENMAX began in 2017 as they learned that INTCO Recycling (parent company of GREENMAX) was one of the largest end users of EPS foam and specialized in EPS foam recycling. Coincidentally, their original foam blocks buyers could not provide stable services.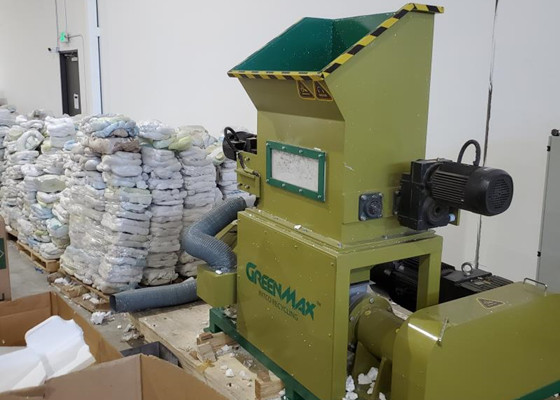 So four months later, Ritchie Trucking Service company and INTCO Recycling started business cooperation on EPS foam material, during which, they also learned that GREENMAX is a manufacturer of the EPS foam densifier, and the quality and market position of the machines are well recognized in the industry.
With the in-depth cooperation of raw materials, in 2019, Ritchie Trucking Service decided to purchase an EPS foam densifier from GREENMAX. It happened that their original machinery in Oregon was worn out, and the output was also affected. Worse still, the original machine manufacturer has closed down, resulting in a high annual cost of repairing.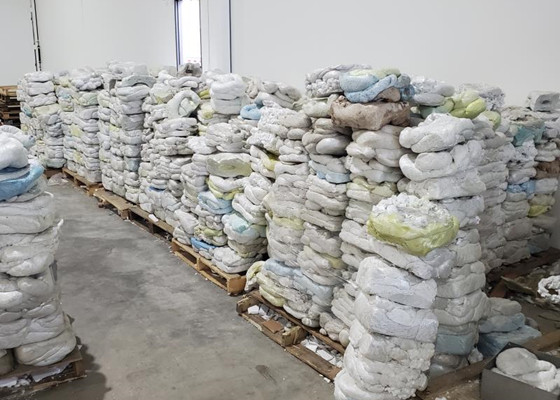 After understanding the needs of Ritchie Trucking Service, GREENMAX quickly recommended a suitable model M-C100 to them and equipped this EPS foam densifier with the exhaust system. Ritchie Trucking Service showed their satisfaction as there is no need to worry about secondary pollution caused by gas and smoke generated by the heating of the machine.
Till now, the EPS foam densifier offered by GREENMAX has been working well in their factory and the first cabinet of the melted EPS foam ingots is about to be full, both of them are looking forward to deeper cooperation and a win-win situation in the future.