GREENMAX Foam Densifier M-C50 helps Australia Allied Pickfords reuse waste foam packaging
Allied Pickfords is a moving company in Australia, which is a subsidiary of SIRVA, with 40 branches in all states of Australia and more than 600 branches around the world, providing moving services for residents in many countries around the world. In addition to moving business, Australia Allied Pickfords also provides some home appliance logistics and installation services.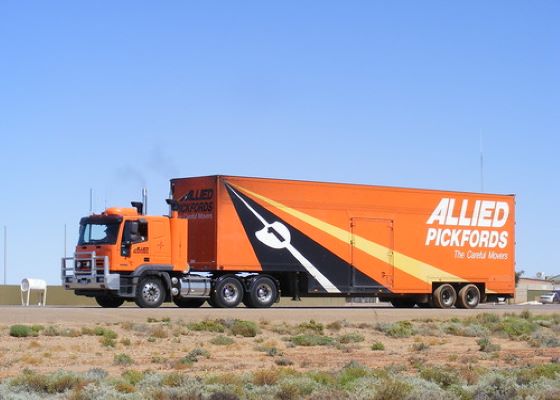 During transportation, to avoid damage to household appliances due to bumps and collisions, a large amount of shock-resistant polystyrene (EPS) or polyethylene (EPE) foam packaging materials will be used, and these EPS and EPE foams will be discarded after one-time use.
One of Allied Pickfords' branches in Australia is located in Sydney, and started the polystyrene and polyethylene foam recycling project in 2019. Due to the difficulty of recycling waste foam in Australia, many EPS and EPE can only be pulled to landfill. Before investing in professional foam recycling machines, the foam waste produced by Allied Pickfords was paid to local recyclers for processing, which was not only expensive, but also recyclers were unwilling to accept EPE waste foam.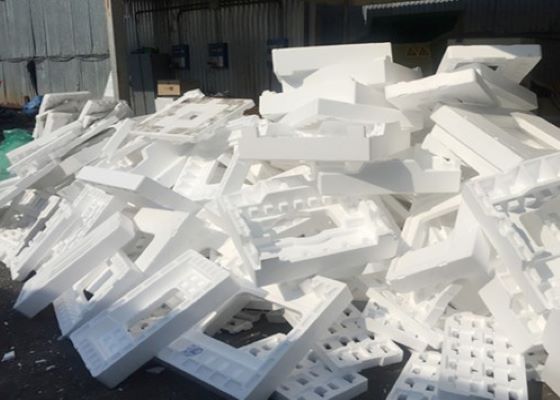 As Allied Pickfords' logistics and installation business increased, more and more discarded EPS and EPE packaging materials were produced. Suffering from high processing costs, Allied Pickfords finally decided to purchase a foam densifier that can process EPS and EPE foam materials. After consulting the sales team of GREENMAX, Allied Pickfords chose the GREENMAX M-C50 foam densifier.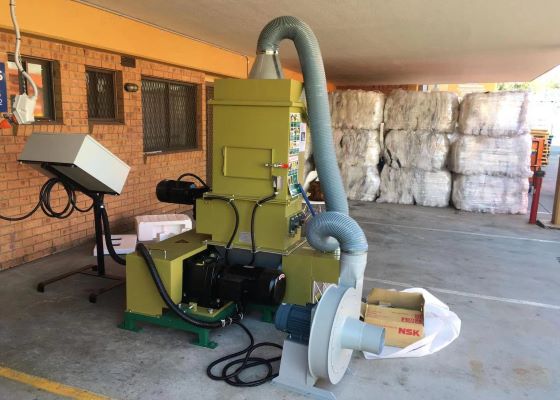 The machine is technically upgraded on the basis of the polystyrene foam densifier. Through high compression ratio and hot melt technology, not only can it process EPS, but the highly elastic EPE will also become a compacted dense block. The EPS and EPP foam blocks after compression by the polyethylene foam densifier save storage space in the warehouse, and they can also be sold to recyclers or pelletizers at a good price, then further processed into frames, skirting or mirror frames and other products for resale.
Now Allied Pickfords sells several containers of EPS and EPE compressed blocks every 2 to 3 months. The income of a container is about 7000-8000 US dollars, and the annual income can reach 28,000-32,000 US dollars. Allied Pickfords is satisfied with the Polystyrene foam recycling solution provided by GREENMAX, and the professional polyethylene foam densifier has completely solved their headaches.