INTEGRA in Chile proves that the cooperation with GREENMAX can be the best choice for Styrofoam recycling
INTEGRA in Chile is a seafood company, owning more than 20 years of experience in the salmon industry. Facing increasingly active and competitive market, they always insist on producing and selling high quality products, exporting a variety of products from southern Chile to more than 30 countries.

As a salmon dealer, there will be a lot of waste Styrofoam fish boxes every day in INTEGRA. However, the problem is that the demand from the native is limited and a large part of them will be thrown away as rubbish because nobody knows how to deal with them.


Actually this is a waste of resources, so INTEGRA has been looking for more efficient and profitable solutions to recycle Styrofoam.

In 2017, GREENMAX team visited INTEGRA in the 22nd China International Fisheries Expo and happened to know their troubles. Accordingly, we recommended them GREENMAX A-C200 Marine Standard and introduced to them our concept of FISHBOXES TOTAL SOLUTION, helping them make a quick profit by Styrofoam fish boxes recycling.

With the increasing amount of their accumulated fish boxes, their demand for recycling is also increasing. Soon afterwards, INTEGRA placed an order from GREENMAX of a Styrofoam compactor A-C200, equipped with Marine Standard, and such a profitable recycling mode of GREENMAX has won the appreciation of INTEGRA.


In April 2018, INTEGRA received GREENMAX A-C200 and our team helped install and adjust it. Under the guidance of GREENMAX team, INTEGRA quickly put it into use.

"Everything is ok!" said Elia, the export logistics manager of INTEGRA, after using the recycling machine.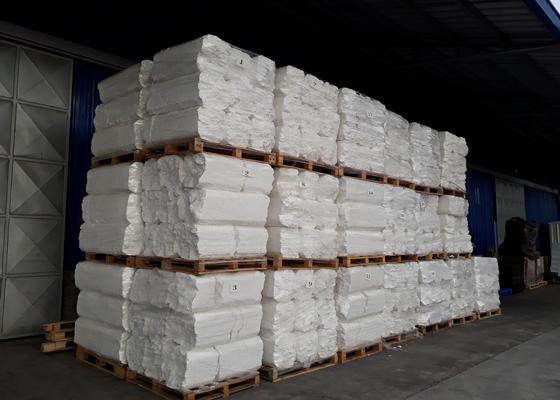 GREENMAX has branches in the US, Canada, Germany, Malaysia and China, and has many quality customers in Chile. It is the only terminal supplier that can provide total solution for Styrofoam fish boxes recycling. It is the brand image and excellent machine quality that make GREENMAX become the first choice for Styrofoam recycling.