J.B. Hunt -- one of the largest transportation companies in the US applied GREENMAX densifier for Styrofoam recycling
J.B. Hunt Transport Services, Inc. is a trucking and transportation company that was founded in 1956. Today the company has grown into one of the largest transportation companies in the US, employing over 124,000 and operating more than 12,000 trucks.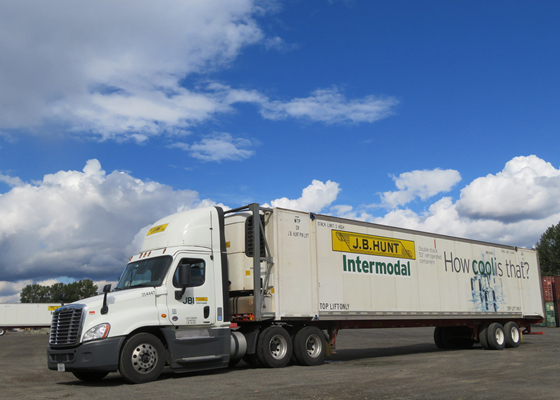 During its development, J.B. Hunt has established cooperative relationship with many large appliance companies. It is for this reason that J.B. Hunt produces a lot of Styrofoam waste, and also for this reason, Styrofoam recycling begins.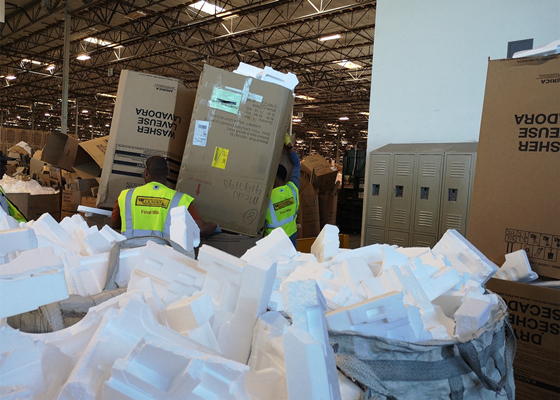 For Styrofoam waste, J.B. Hunt has always been looking for better solutions, but many years later, there has been no perfect solution, only to drop the Styrofoam into the trash, and the Waste Management company will take them to landfill. This method, not only consumes a lot of labor and warehouse space, but also pays a large amount of landfill cost.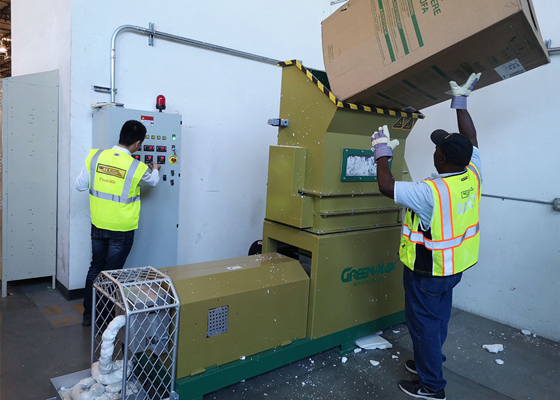 In 2016, GREENMAX got in touch with J.B. Hunt to help sort out the problems around for years. To recycle Styrofoam, GREENMAX provided them a perfect solution:

1. Compress Styrofoam by GREENMAX densifier.
2. GREENMAX purchases back Styrofoam ingots.
3. Manufacture frame products from Styrofoam ingots.
4. Sell frame products to finish close-loop.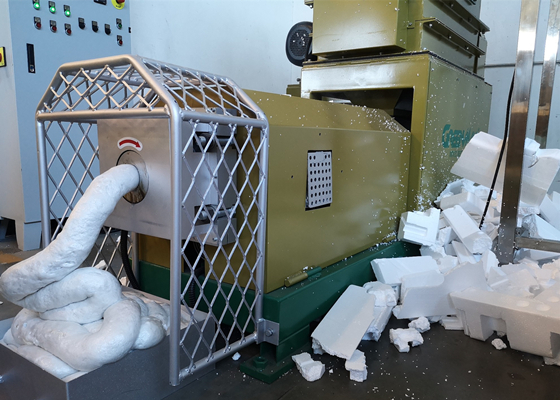 After 6 months of communication, J.B. Hunt finally chose GREENMAX M-C200, equipped with a conveyor. Now the machine has been kept in the warehouse of their co-operative company. With this device, the Styrofoam waste they deal with every day can be easily compressed and melted into Styrofoam ingots, with the ratio of 90:1.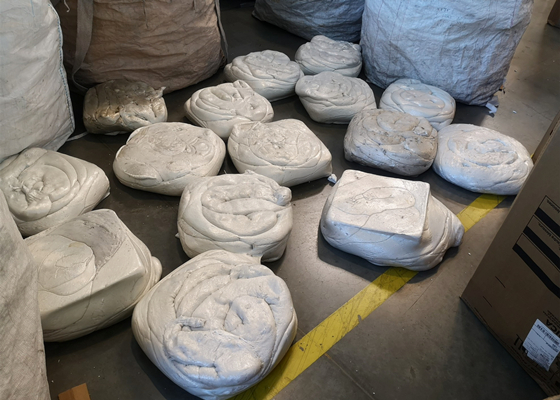 After the preliminary test operation, the Styrofoam waste of every 7 cartons can be compressed into a 50lbs brick, and 10-15 Styrofoam bricks can be produced per hour, which greatly solves the problem of Styrofoam storage and labor cost, and the most important point is that landfill is successfully avoided, making our environment free from pollution.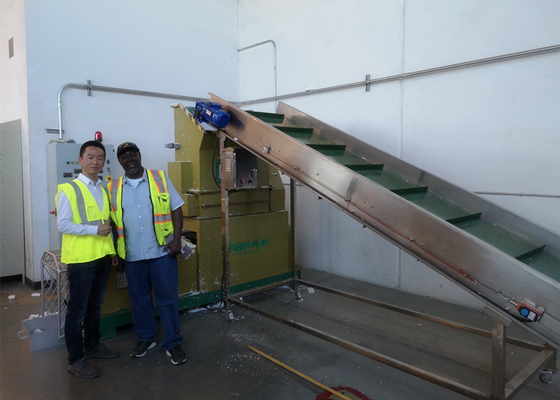 In May 2018, GREENMAX team paid a visit there for machine guidance and feedback. All along, GREENMAX provides not only high quality recycling machines, but also perfect after-sale services. We are always on the way to develop recycling business all over the world.