Foam Products Corporation - Recycles EPE Waste and Develops Circular Economy with GREENMAX EPE Foam Densifier
Foam Products Corporation (FPC) is a leading manufacturer and distributor located in Missouri, U.S., produces commercial and industrial foam insulation and packaging products, including cushioning packaging, commercial refrigeration and heating equipment insulation, building construction, etc. The main raw materials are PE, EPE, EPS, PU foam, PVC FOAM, and so on.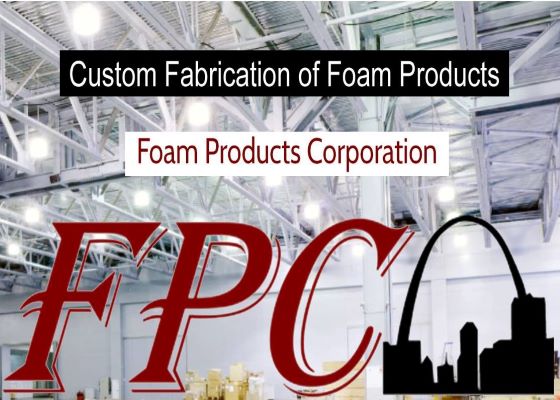 In the cutting process of producing the above products, a large amount of foam waste will be generated, making the warehouse space insufficient, while 5S management and production safety are also affected. FPC started foam recycling as early as 10 years ago, and successively bought three foam hot melting machines for processing foam waste.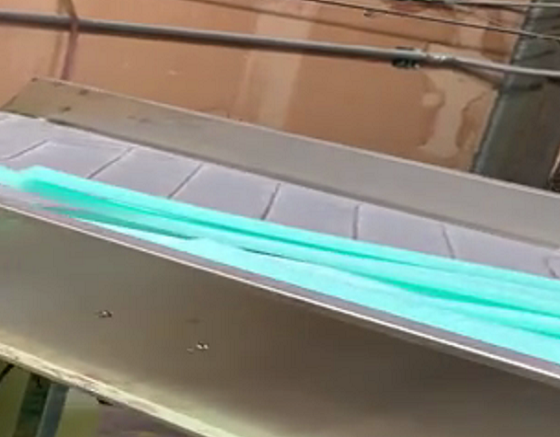 In June 2020, due to the increase in the existing EPE waste, the processing capacity of the previous foam recycling machines was limited, and the waste EPE could not be crushed very well, which caused space storage troubles. In this case, the general manager of FPC found GREENMAX, whom he had learned about at the Foam Expo in March 2019, and wanted to find an EPE foam recycling solution.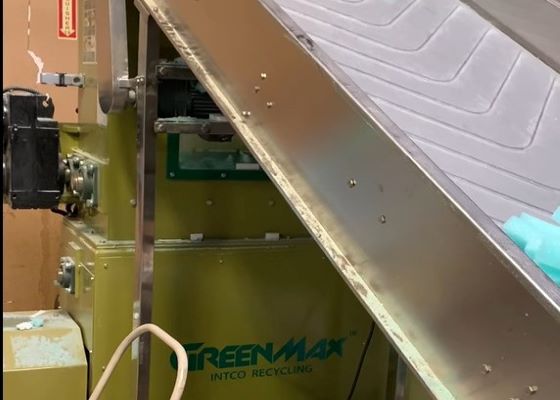 To meet the EPE foam recycling requirements of FPC, the engineer team of GREENMAX have made improvements to the EPE foam densifier (the EPE foam recycling machine) according to the particularity of the material, such as the configuration of double crushing and increasing motors, expanding the feed opening, adding stirring devices and increasing heating power, etc., which has perfectly solved the problem of difficult processing of FPC's existing EPE waste.
In March 2021, after the machine was used for a period of time, FPC gave a feedback that the GREENMAX EPE foam densifier worked well, and EPE waste was perfectly disposed of through crushing and hot melting, which saved a lot of warehouse space and greatly avoided potential safety hazards, as well as improved the efficiency of warehouse operation, finally achieved their purpose of foam recycling.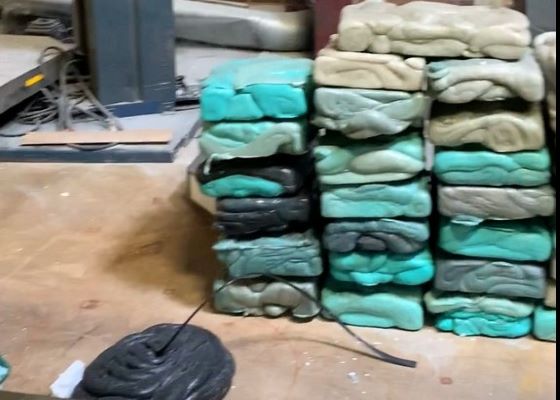 Up to now, 80,000 lbs of EPE has been recycled from FPC in one month, serving as a benchmark for local foam recycling and establishing a good corporate and social image. In addition, FPC is also cooperating with GREENMAX on EPS waste, which is to sell the compressed and hot-melted EPS waste to GREENMAX to make PS photo frames, so that the waste can be recycled and reused, turning waste foam into profitable treasure and developing circular economy.