McArthur Furniture — a famous chain furniture store in Canada successfully recycled EPS waste by GREENMAX A-C200
McArthur Furniture, established in 1938, is a chain furniture store in Alberta, Canada. As the oldest furniture store in the country, it has occupied more than half of Calgary's furniture market.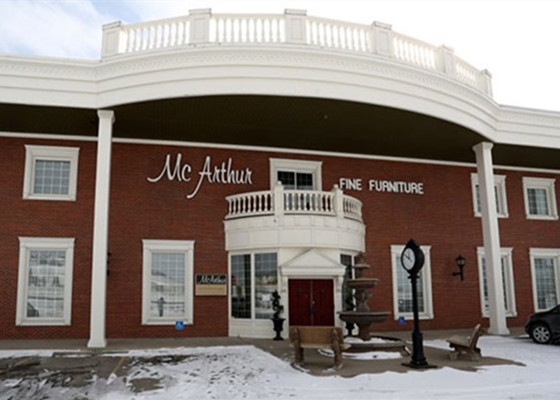 Before 2013, all of the EPS packaging waste was thrown into dust bins and McArthur Furniture had to pay more than $2000 per month for landfills. Such a Styrofoam disposal, not only costs extra payment, but also does much damage to the surrounding environment as the Styrofoam (EPS) needs decades to degrade.
At the expiration of the landfill contract, that is, by the end of 2013, they found GREENMAX- the world's largest EPS end-user and the most advanced equipment producer for EPS recycling. After careful analysis and accounting, they finally chose the GREENMAX A-C200.
After having installed the recycling machine, they applied and operated it successfully. All the EPS packaging waste was compressed into blocks through the machine and orderly stored in their warehouse.
Local residents in Alberta, Canada, showed great interest after having learnt about McArthur's solution to EPS recycling. Some local media organizations were also beating a path to their door. Management in McArthur indicated that they were willing to solve EPS recycling problems for residents and people nearby can take their EPS waste to the store for recycling at any time.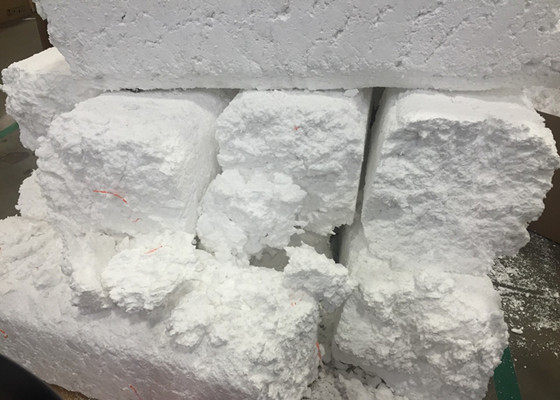 So far, the machine has been working perfectly for 4 years, and in these 4 years, 200000lbs EPS has been recycled through our Styrofoam compactor, which has largely contributed to the local environmental protection.
INTCO recycling, the annual Styrofoam recycling of which is 50,000 tons, makes great contributions which are equivalent to a reduction of 100,000 tons of carbon emissions, saving 150,000 tons of crude oil resources and saving 2,000,000 trees which are going to be cut down. Hence, you are welcome to join us for Styrofoam recycling.