SIS RESOURCES- Recycling Company in Malaysia has Cooperated with GREENMAX to Successfully Solve the Polyfoam Recycling Problem
SIS RESOURCES (M) SDN BHD is located in Malacca, Malaysia. The company provides a comprehensive range of recycling services for the wholesale market, which has been encouraged and valued by the Malaysian City Council of Hang Tuah Jaya. The cooperation between SIS and GREENMAX started in May 2020 and is committed to sustainable polyfoam recycling in Malacca, achieving reasonable waste disposal and environmental protection.
In the process of recycling waste in the wholesale market, SIS found that there was not a good disposal plan for the waste polyfoam packaging, like fish boxes, fruit and vegetable boxes in the market. According to the preliminary investigation, some markets produce about 300 or 400 foam boxes every day, which in the past were regarded as garbage and occupy a large part of space in the wholesale market and the Shuangxi Wulang landfill. As a material that is difficult to decompose naturally, polyfoam will exist in the soil for hundreds or even thousands of years, creating a huge threat to the environment.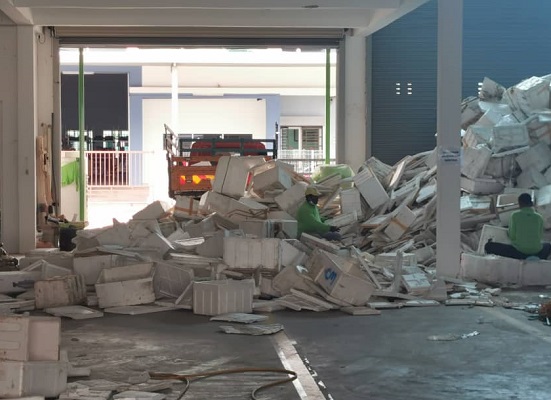 With the support of the local government's policy, SIS has got in touch with INTCO Recycling Malaysia in Klang and learned that INTCO offers professional GREENMAX polyfoam densifier. The machine can compress loose polyfoam boxes to 1/90 of the original volume, solving the problem of waste accumulation and preventing waste foam from entering the landfill.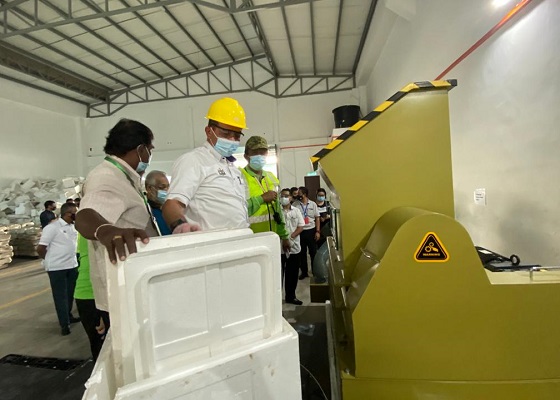 After communicating with GREENMAX for the customized design, DATO' Dr Kenny PhD, the head of SIS finally decided to purchase a GREENMAX M-C200 polyfoam densifier to recycle the waste foam boxes in the wholesale market. This machine helps SIS save waste disposal fees and also allows Shuangxi Wulang landfill has more space for other garbage. The polyfoam melting machine can produce 200kg of foam ingots per hour, it adopts well-known accessories, making it good quality and require low maintenance cost.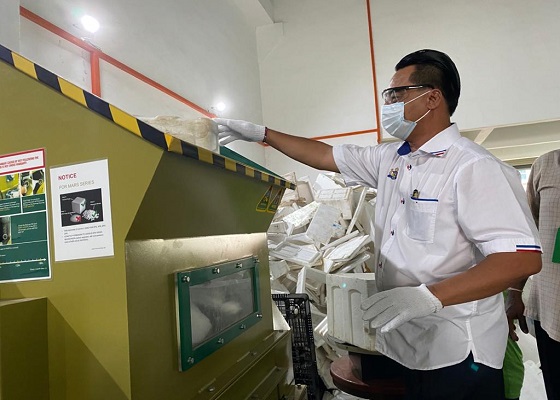 In addition to providing professional polyfoam densifier, INTCO Recycling also purchases the melted foam ingots and used them as the raw material to make exquisite frame products, as picture frames, mirror frames, skirting boards, etc. Products made from recycled materials will be sold to global retailers such as Wal-Mart and Target.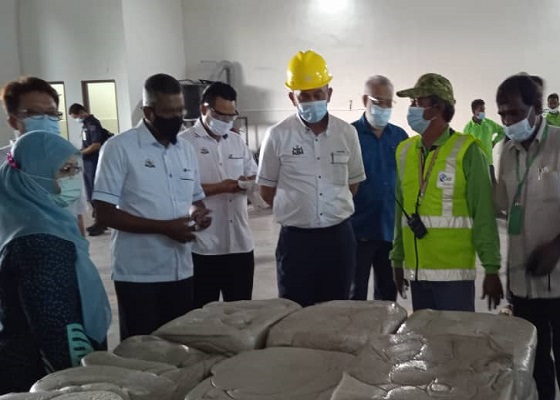 INTCO Recycling is committed to providing enterprises with a total solution of polyfoam recycling. At present, INTCO recycles about 100,000 tons of renewable plastic foams every year, which is equivalent to reducing the cutting down of about 2 million trees.
On December 15, Datuk Shahdan, the Chairman of the Hang Tuah Jaya City Council, Malaysia, visited SIS to see the melting and recycling process of waste polyfoam boxes, and personally put foam waste into the polyfoam densifier, lamenting the great significance of this equipment for waste recycling and environmental protection.