Whirlpool-- one of world's largest manufactures of large house appliances applied GREENMAX A-C200 to solve its transportation problems
Whirlpool is a world-renowned manufacture of white large house appliances. It has several factories in Italy, and the Varese, located in the north of Italy, mainly produces kitchen electrical appliances.
Each month in Varese, the production lines will bring about large quantities of EPS packaging waste. The recyclers responsible for dealing with these waste once said, every day they needed to carry these waste by lorry to a yard 100 kilometers far away, to specially dispose these EPS waste, leading to extremely high freight expenses.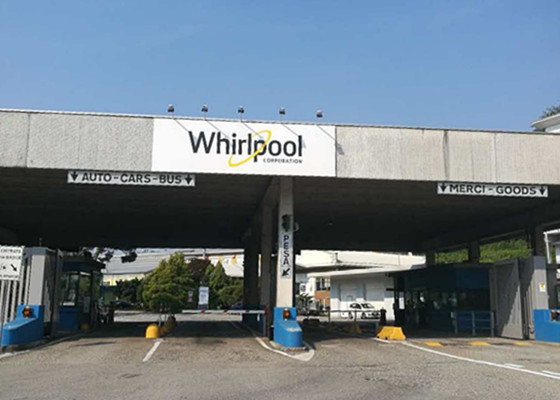 However, their big break came in 2016 October, when the recyclers found GREENMAX, a specialist in EPS recycling, and proposed their difficulty in transportation.
According to their situation, GREENMAX gave them an effective solution. To put it in detail, we installed a compactor named GREENMAX Apolo C200 in the Whirlpool factory. They could compress the bulky EPS waste into small blocks by the machine we provided, and after that, the recyclers would take these compressed EPS blocks away monthly.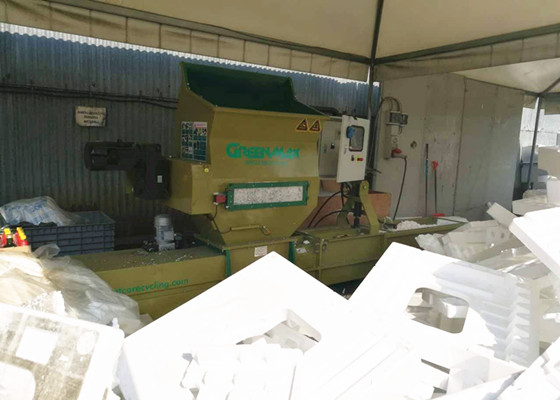 The surprising change was the transportation, which turned from once a day to only once a month, thus greatly cutting down the expenditure on freight.
Whirlpool also expressed their satisfaction for it that, whenever and wherever possible, the EPS waste on the production lines could be pulled down to compressing, without being accumulated to a certain place. In this case, not only the storage space was saved, but the security risks were also avoided.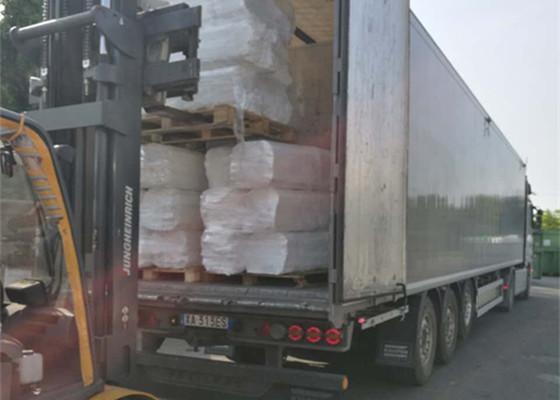 Till now, the GREENMAX Apolo C2OO has been running for 3 months in Varese factory of Whirlpool. In the early stage when the machine was put into operation, GREENMAX sent its engineers there for special door-to-door instruction, guiding the effective operation and training them on the machine maintenance.
GREENMAX, specialized in EPS recycling, has always been committed to providing superior recycling services for the white house appliance industry. If you do seek for a good solution for EPS disposing, GREENMAX recycling may be a good partner you can cooperate with.