Fairfax Company—the largest EPE recycling company in the state of AZ recycled EPE waste through GREENMAX M-C200
Fairfax Company is the largest Waste Management company in Tucson, Arizona, USA. It mainly deals with local unrecyclable waste by landfill. In the process of their managing development, some commercial and industrial waste will also be recycled.
Recently with the development of economy, more and more waste EPE are accumulated in the local place. However, there has been no certain recycling point to recycle these waste, and all the EPE production plants have no way but to throw them away in a landfill.
After contacting with their guests, managers in Fairfax learned that the landfill of EPE not only needs huge cost, but also does much damage to the environment as the degradation time can reach up to several hundred years.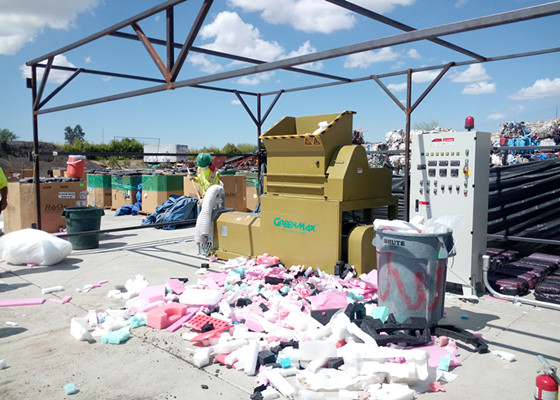 As the largest local Waste Management company, Fairfax has always been committed to reduce landfill and improve waste recycling.
Fairfax learned from their guests that INTCO provides recycling equipment for Polyethylene recycling and can help find buyers of recycled waste materials. Thus, they had conferred with INTCO for more than 6 months about their personal requirements and operating environments. After discussing and determining all of these cases one by one, they finally chose our GREENMAX M-C200, which was one of the top sellers of GREENMAX recycling machines.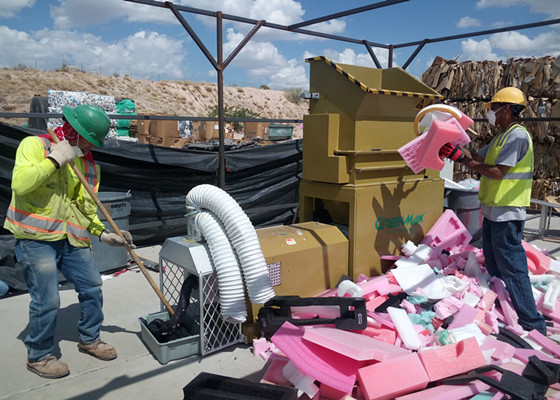 In order to better serve our customers, in May 2016, INTCO dispatched professional engineers to Fairfax for free inspection and maintenance. Till now, the machine they used has been in good operation in more than two years.
Since the appliance of GREENMAX M-C200, all the EPE waste in Fairfax have been timely disposed. The monthly output of melted EPE ingots can reach more than 20 tons. What's more, these recycled EPE ingots have finally been sold to the local buyers and made back into other plastic products, which, in return plays a positive role in environment protection.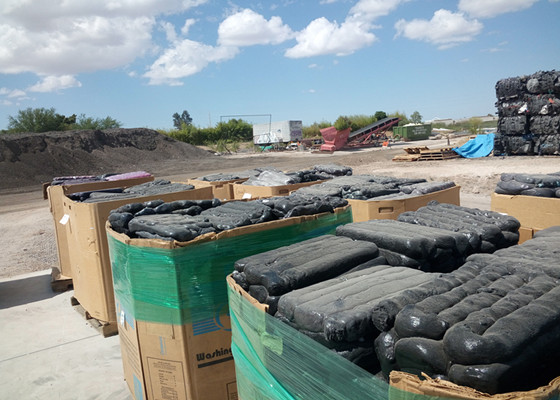 Hence, just remember that what goes around comes around. The efforts we made into all kinds of foam recycling will certainly give back what we put out.