W.G.--a famous seafood factory in Netherland saved much recycling cost by applying Greenmax A-C200
W.G. den Heijer & Zn.bv is a manufactory processing fish products. It was the first seafood company in Holland that traded with China since 1946, when W.G. began to import fish products from China.
In addition to the business with China, W.G den Heijer& Zn. Bv also has its own supermarkets, for other traders to select materials.
As a fish processing plant importing all kinds of fish from all over the world, W.G. den Heijer & Zn.bv needs large number of EPS thermal insulation boxes in order to ensure the freshness of fish products.
However, to ensure the quality of fish, these EPS thermal insulation boxes will not be used for a second time, thus turn out to be industrial waste. Accordingly, we need feasible solutions, such as EPS recycling to deal with these waste.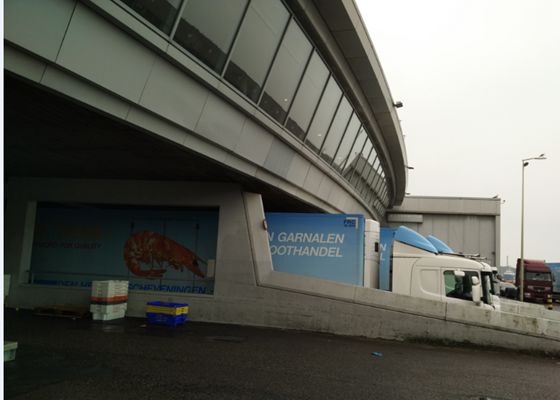 Before 2017, W.G. den Heijer & Zn.bv had always been spending much money disposing these waste EPS fish boxes. They paid to the local recycling company for EPS fish boxes recycling. Due to the large volume and light weight of EPS, the transportation cost vast expenses. Their common practice was to accumulate the EPS waste to a certain amount and then transported to the recycling company.
The terrible condition was that the accumulated EPS waste in the factory not only attracted mosquitoes, but also had a peculiar smell, causing bad effects on the overall environment and the quality of the factory. Especially when the boom season was coming, the amount of EPS waste would peak at that time, making the processing and transportation cost even higher.
If things go on like this, it will be a big expenditure for W.G. den Heijer & Zn.bv.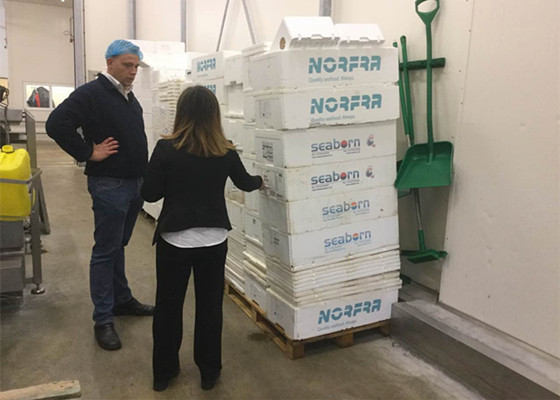 A favorable turn came at the end of 2016, when we Greenmax recycling provided a full range of solutions to W.G. den Heijer & Zn.bv after an in-depth communication with them.
We not only helped them install a specially designed machine A-C200 Marine Standard, providing them a practical way to implement the idea of sustainable green environmental protection, but also bought back the compressed EPS waste at a high price, solving their worries behind.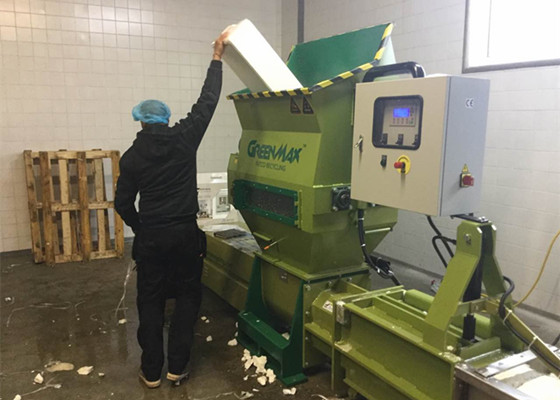 By means of applying Greenmax A-C200 for EPS recycling, the social image of W.G. den Heijer & Zn.bv as "green environmental protection"can be well set up. In addition to that, the recycling of EPS fish boxes, not only saves the high cost of paying to recycling companies, but can also gain wealth by selling these compressed EPS blocks.
With the help of Greenmax, W.G. den Heijer & Zn.bv has achieved a green recycling economy. Nowadays, more and more Holland seafood companies begin to learn and follow their processing mode.
GreenMax has always been committed to providing a full range of recycling solutions for all seafood companies around the world. So hurry to join us for building more green businesses, and to Maximize the Green on the earth.