Chengtou Environmental Group Invested GREENMAX EPS Compactor for Municipal Residents EPS Waste Recycling
Shanghai Chengtou Environmental Group is a modern comprehensive urban environmental operation service provider integrating the whole process of domestic waste collection, transportation, and end disposal. As a member of the Shanghai Resources Recycling Trade Association, Chengtou cooperates with the local government to carry out garbage classification and EPS recycling projects.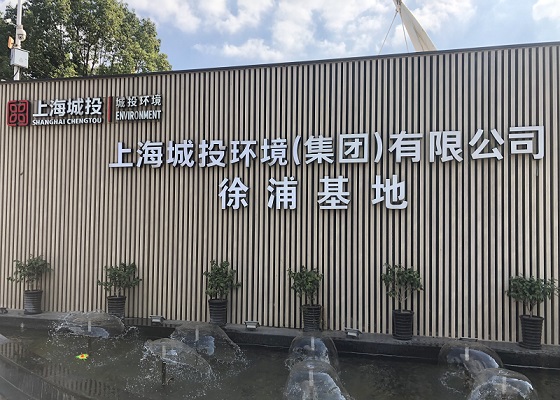 According to reports, China is in short supply of plastic raw materials, mainly relying on imports, but the recycling rate of waste plastics is very low. Therefore, China has the world's largest recycled plastic market. At present, under the promotion of the national waste classification policy, the waste plastic recycling industry in China has ushered in great opportunities.
Since Shanghai promulgated the "Regulations of Shanghai Municipality on the Management of Domestic Waste" in July 2019, local governments have now begun to strengthen the management of domestic waste. Some environmental companies assume great responsibility for environmental protection under national policies.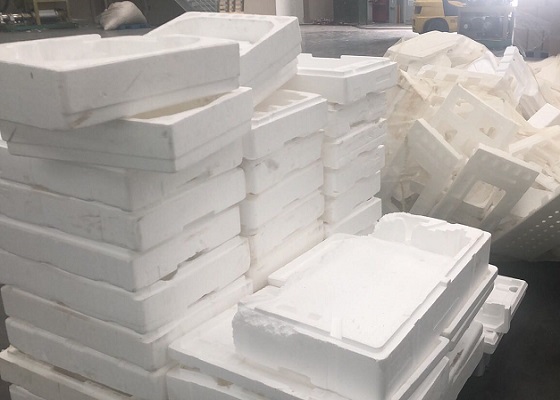 Shanghai Chengtou Environmental Group is willing to build the country's first modern high-end renewable resource distribution center in Xuhui District, Shanghai, and promote the formation of a renewable resource recycling system in the city. At present, most of the EPS waste foam is still transported by human tricycles, which not only has low transfer efficiency but also affects the appearance of the city.
With the support of the local government, Chengtou company began to find effective EPS recycling solutions, and finally found INTCO recycling, which can provide them with professional GREENMAX EPS compactor and also purchase back the compressed foam blocks. INTCO offers professional EPS recycling project consulting and whole industry chain recycling services for Chengtou Environment.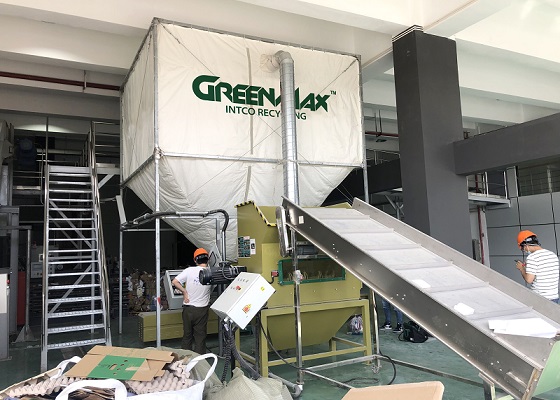 Before investing in equipment, Chengtou Environment can recycle about 3 tons of loose waste foam every day. Due to its low density and large volume, it not only requires a lot of manpower to clean up the site but also occupies a lot of factory operation space, which wastes the unit output of the factory. After the installation of the GREENMAX EPS compactor, not only the EPS waste is effectively recycled, but also the efficiency of the factory is greatly improved.
GREENMAX provided Chengtou Environment with a large EPS foam recycling system of A-C300, equipped with an automatic cutting device, with a processing capacity of 300kg per hour, which is enough to cope with its daily waste foam recycling volume. "The machine is great! We can now save 2-3 labor a day and free up a lot of factory storage space." said the work on site. After compression by GREENMAX A-C300 EPS foam compactor, the foam volume is reduced by almost 50 times, greatly improving the on-site 5S management. At the same time, the compressed foam blocks have realized an increase in profit compared with loose foam. The average recovery of loose foam is 3,000 yuan/ton. After being compressed into dense blocks, the price is now 5,000 yuan/ton, the profit has been greatly increased.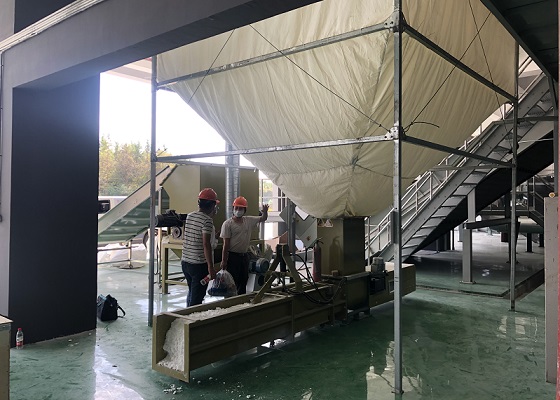 In addition to providing EPS recycling equipment, GREENMAX can also buy back compressed foam blocks at the market price, and finally further process them into picture frames, skirting boards, and decorating molding products. INTCO is an EPS foam recycling specialist, dedicated to turning foam waste into new products.