INTCO manufactures GREENMAXTM EPS(Styrofoam) Compactor
Established in 2008, GREENMAXTM compactor was originally designed and manufactured for EPS(Styrofoam) compacting. With 10 years' accumulative research and development, our current APOLO series can process all the Polystyrene foams including EPS(Styrofoam), XPS(Extruded Polystyrene), PSP(polystyrene paper) and Expanded Polypropylene foams(EPP).
Applying latest screw melting technology, GREENMAXTM recently introduced MARS Series hot melting machine, aiming to significant enhance output density.
GREENMAXTM products have been sold to more than 60 countries and regions.
As part if APOLO SERIES, designed for waste EPS foam, can crush large EPS foam and compact the crushed EPS into blocks. APOLO C100 offers an intelligent and useful tool for recyclers. C100 can compact all kinds of materials, such as EPS, PSP, XPS and so on. The compacted material is easy to store and transport. As follows.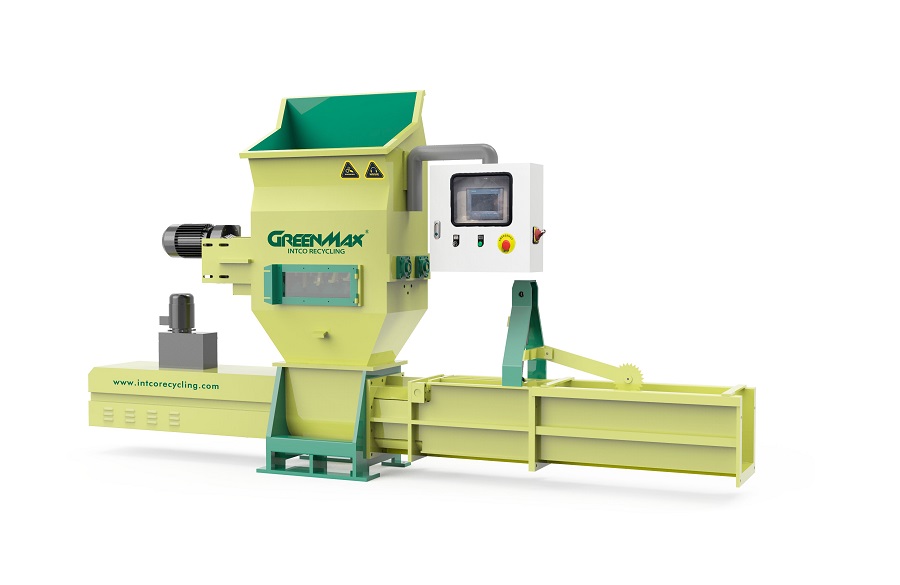 APOLO C200 can compact large size and lightweight PS materials. The compacted PS is easy to handle and convenient to recycle or buy or sell.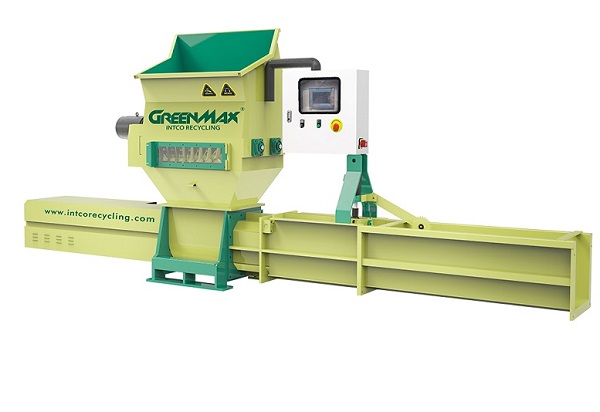 APOLO-C300 can turn the EPS waste into blocks. The difference is that this series of machines can compact a large amount of waste EPS and the transfer process needs the wind power. GREENMAX A-C300 has a capacity of 300 kg per hour as follows.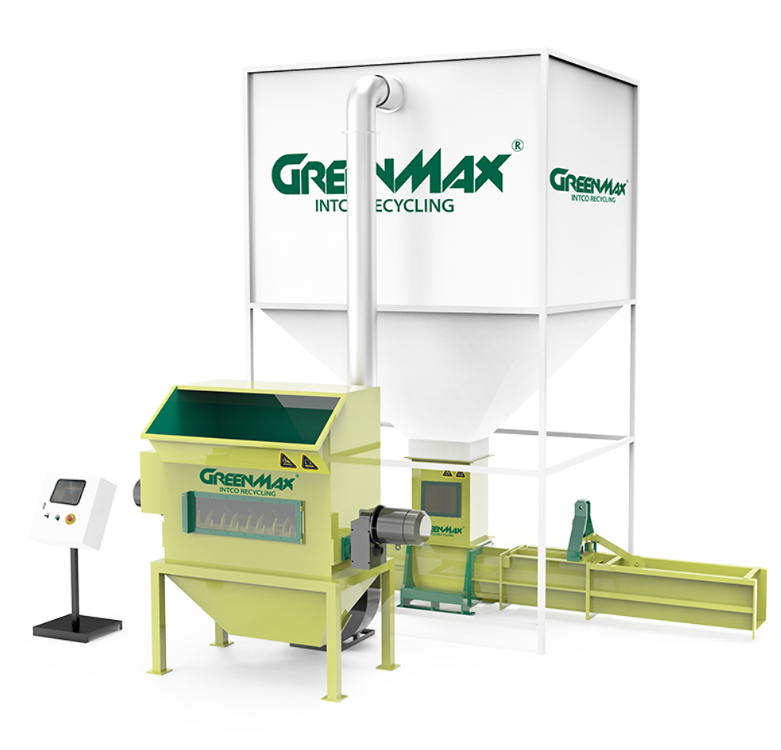 Apolo SWD System is an polystyrene recycling system esp. for contaminated eps waste. First EPS waste will be crushed into small scraps then washed and dried, then finally compacted into EPS blocks. This EPS Recycling system has reached ITALY and United States, where it has helped them to deal with garden trays which are made of EPS and other dirty EPS waste.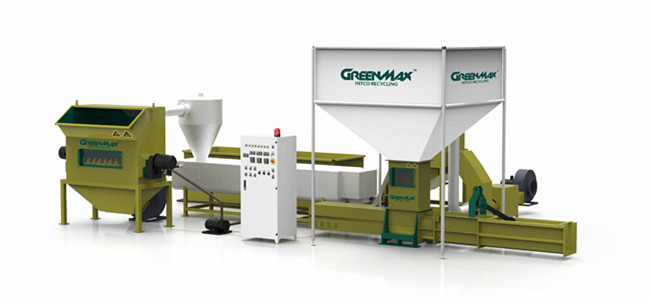 The GM ZEUS series was recently developed in 2012 and upgraded from APOLO, aiming to process a wider range of foam type materials, such as EPS, EPP and EPE. Advantages of APOLO are combined into ZEUS so that some materials are better compact effected. ZEUS has the function that can prevent some compacted materials from scattering again.
GREENMAX Z-C200 has a capacity of 200 kg per hour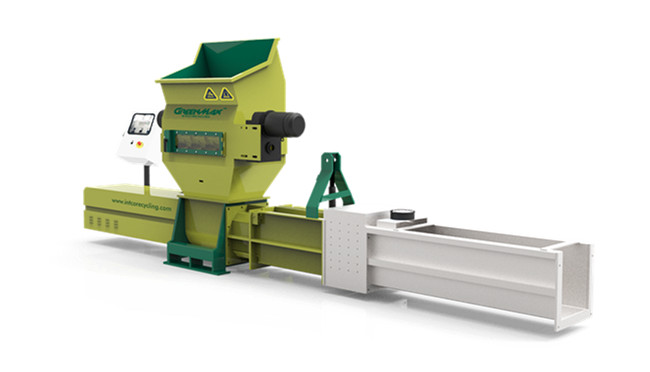 GREENMAX Z-C300 has a capacity of 300 kg per hour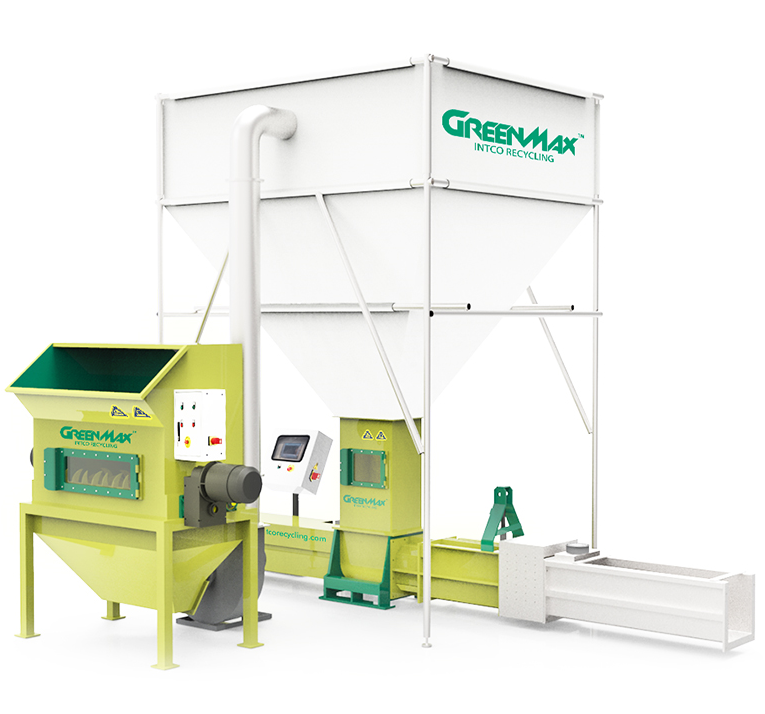 GM MARS is different from other GM machines. MARS can handle the polystyrene foam materials through hot melting. That is, MARS can melt down the EPS, PSP, XPS, EPP and EPE to dense blocks.
GREENMAX M-C50 has a capacity of 50 kg per hour. GREENMAX MARS C-50 was specially designed for Hot Melting plastic foam in small scale, and the machine is easy to move. As follows.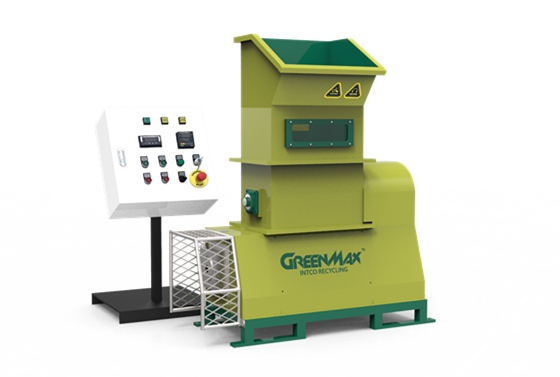 GREENMAX M-C100 has a capacity of 100 kg per hour as follows.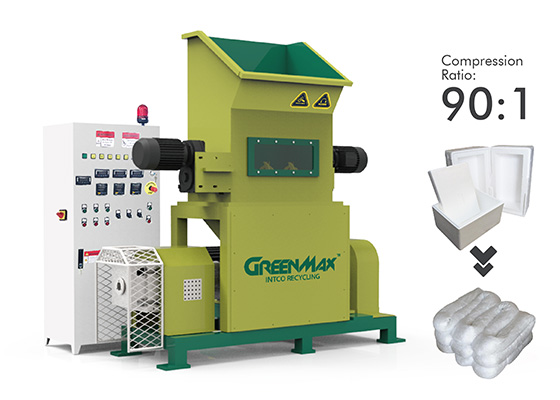 GREENMAX M-C200 has a capacity of 200 kg per hour.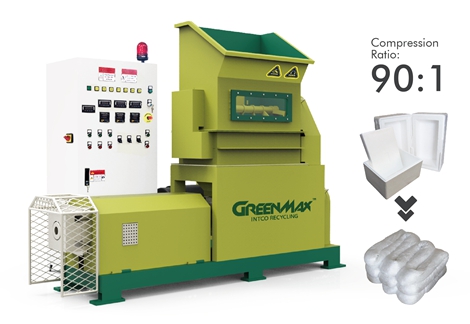 GREENMAX M-C300 has a capacity of 300 kg per hour as follows.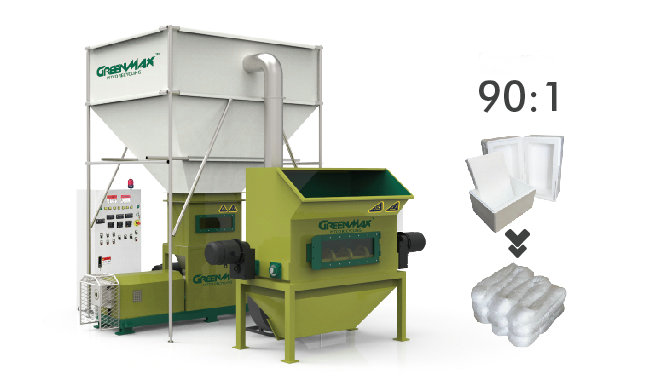 GM POSEIDON series was designed to compact containers (PET bottles, aluminum cans, etc.) GM POSEIDON series process vast majority of beverage packaging. So beverage manufacturers have a great demand for Poseidon.
Poseidon series specializes in de-watering and compacting beverage bottles and packaging recycling. Poseidon de-water helps dry PP/PE film flakes after cleaning line, and helps screw out water in containers. As follows, P-C350 compressed PET Density is 250kg/m3.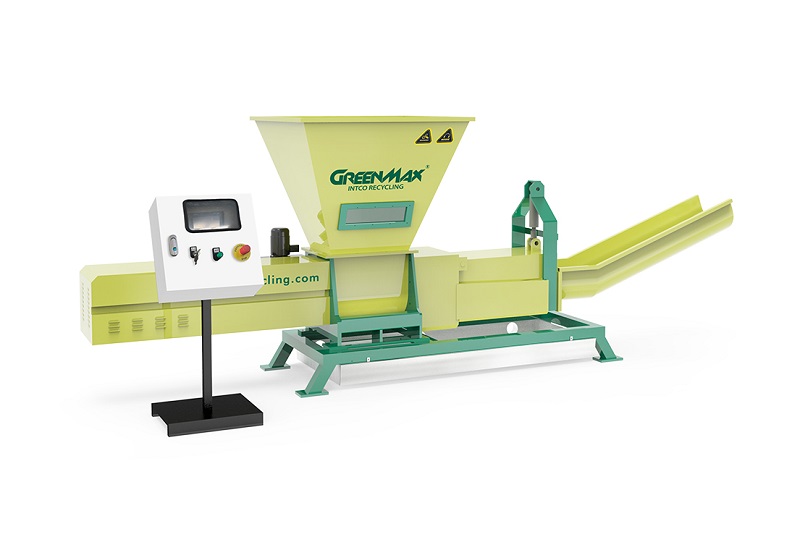 FOAM CRUSHER
GREENMAX FOAM CRUSHER has a capacity of 25-30 m³ per hour
Efficient Crushing machine smashes waste foam products or scraps into granule.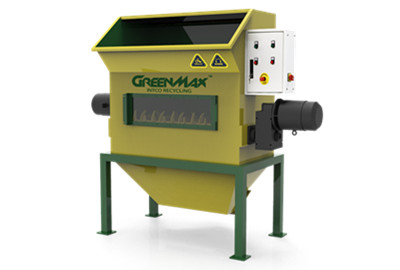 GREENMAX FOAM BEADS CRUSHER has a capacity of 300-400 kg per hour
Efficient Foam beads Crusher shreds foam into 30-50 mm (1.2~2 in) size small pieces.