WEICHAI POWER—one of the strongest automotive and equipment manufacturing group in China applied GREENMAX A-C200 successfully in EPS recycling
WEICHAI POWER was founded in 2002 in Shandong Weifang. It is the modern enterprise jointly established by the original Weifang Diesel Engine Factory and the domestic and foreign investors. The total assets of the company is 22 billion yuan and there are more than 50 thousand global workers and staff. It is now regarded as China's largest auto parts enterprise groups.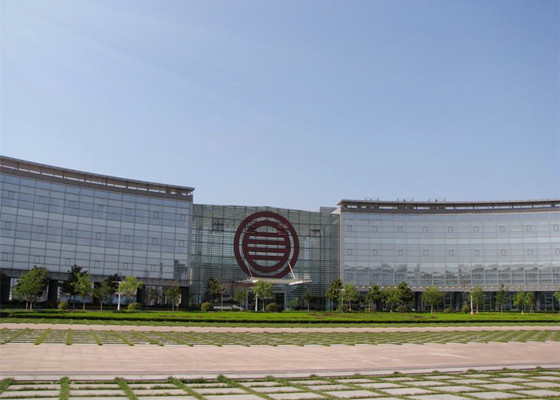 Foam materials in WEICHAI POWER come from all over the world as parts of the packaging, and all of these foams will be throw away after completing the mission of packaging when all the auto parts are assembled into a diesel engine.
Due to the fact that the foam material is almost non-degradable. It has a low density, only about 20kg per cubic meter. A large amount of waste foam often makes WEICHAI POWER have a messy site management, which causes great distress to the site managers. To consider it in another way, most of these scattered foams will be thrown away or sold to waste recyclers in a low price, causing enormous waste of resources of the company.
Later when WEICHAI POWER applied two sets of GREENMAX screw compactors for their EPS foam recycling, the site management has been better and better and all the waste foams can be collected effectively and efficiently. Besides, in the previous management pattern, foams can only be sold 2300 yuan per ton, at most 6-8 tons per month. By comparison, when the large foam scraps are compacted into blocks, they can be sold 3600 yuan per ton and the monthly sales can amount to 200 thousand tons, adding nearly a million benefits of the annual accrual to their Waste Materials Processing Department.
As the specialist in Styrofoam recycling, GREENMAX has been recognized by so many famous enterprises both at home and abroad for it not only can protect the environment, but also can improve the utilization of the resources.