Mebourne market -- the Australian largest wholesale market kept involved in polystyrene recycling business with GREENMAX
Melbourne market in epping is the largest vegetable and fruit wholesale market in Australia. It moved from footscary to the current location -- epping in 2015 , and the scale of the Melbourne market in epping is several times bigger than the original market.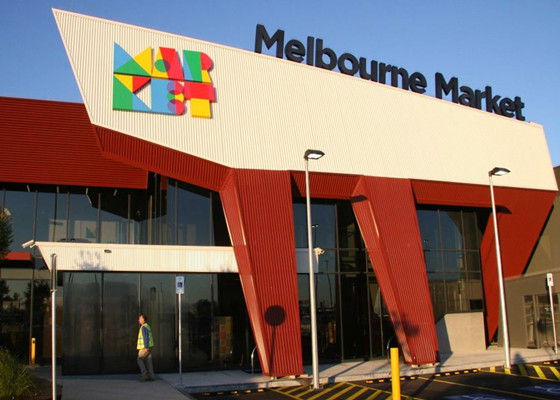 Since the Melbourne market in footscary, it collected a lot of waste polystyrene foam packaging for fruits and vegetables, and sent the materials to a recycling company that offers polystyrene recycling solutions. However, after its movement to epping, it had to leave the EPS recycling industry.
The original polystyrene recycling company used GREENMAX machines to handle the waste foam packaging in the past , and peter -- the owner of the recycling company ever said "We tried a lot of machines, ultimately we selected GREENMAX A-C200 compactor due to the easy operation and high compression density. The blocks compressed by GREENMAX could load up to 20 tons a cabinet." The original recycling company was very pleased with the cooperation with GREENMAX.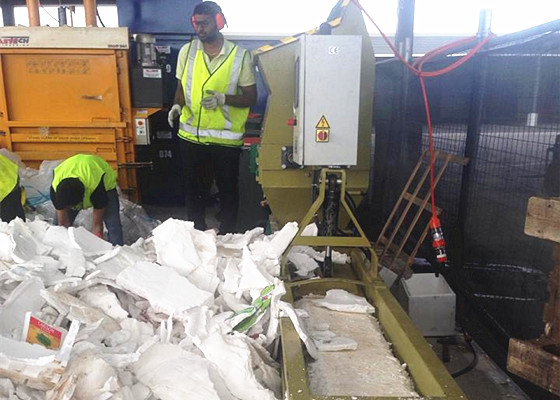 Nowadays, Melbourne market in epping contracted its waste foam packaging to a new recycling company -- IKON. IKON knew about INTCO GREENMAX at IFAT exhibition in 2014, saying it was very interested in the polystyrene recycling business.
After nearly a year's preparation, IKON finally bought 3 GREENMAX polystyrene recycling machines in 2015 for the foam recycling project of Melbourne market, and other two markets --Coles market and Crown market.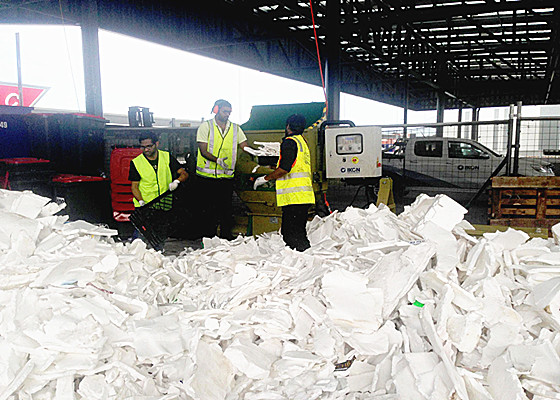 IKON built 8 big cages in Melbourne market for tenants throwing polystyrene foam boxes and also built an polystyrene recycling center. Now, Melbourne market generates all the waste foam every day and regularly gathers them to the polystyrene recycling center for recycling, and the compressed blocks will be sold to INTCO GREENMAX finally.
IKON and Melbourne market are both now very satisfied with GREENMAX 's polystyrene recycling solution. They are also very happy that the waste foam packaging will be eventually made into environmental frame products by INTCO . Since the cooperation among Melbourne market, IKON and GREENMAX started, it has never stopped.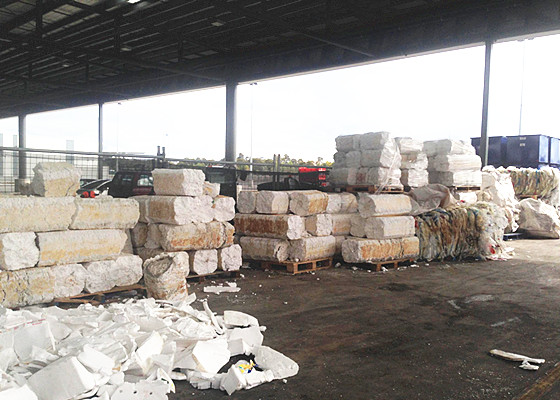 IKON and Melbourne market have established a stable strategic partnership with GREENMAX. It is believed that due to their continuous efforts, they will be able to recycle more waste polystyrene foam in Australia and ultimately increase the recycling rate of polystyrene and save the world's energy and resources.