GREENMAX will Continue to Cooperate with CH Green and MBPJ to Recycle More Styrofoam Waste
MBPJ (MAJLIS BANDARAYA PETALING JAYA) is located in Negeri Selangor Petaling Jaya in Malaysia, less than half an hour's drive from Kuala Lumpur. In 1952, in order to solve the problem of overpopulation in Kuala Lumpur, the British colonial government began planning to establish a satellite city. On June 20, 2006, Petaling Jaya was officially upgraded to the second city of Selangor.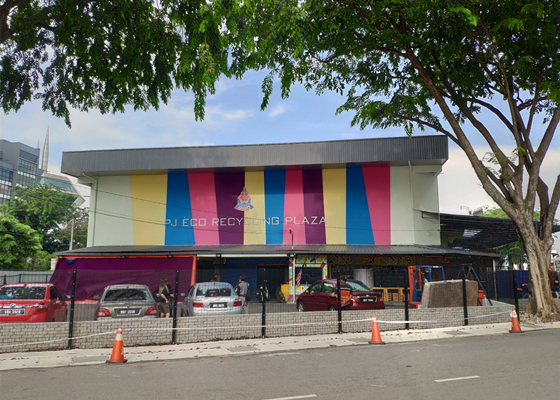 In the process of rapid economic development, municipal waste disposal of MBPJ has become the biggest problem. Some conventional garbage, such as cartons and plastic films, has been treated in an effective way, but Styrofoam disposal has always been a big problem.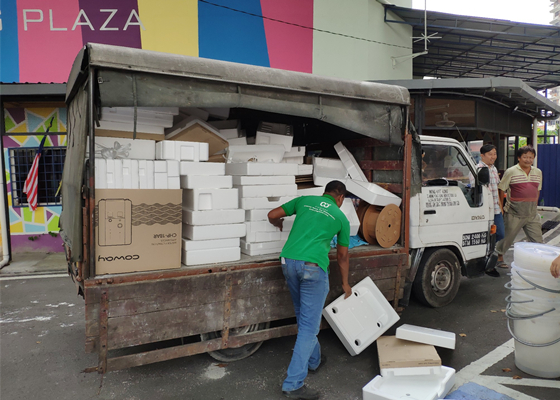 Every day in MBPJ, a large number of waste Styrofoam is produced in residential areas and business centers. In years of exploration, the City Hall has not found a better way to deal with it, only can throw away into the dustbin for landfill. This treatment not only results in high cost, but also in the fact that the Styrofoam will remain underground and the natural decomposition will take more than 100 years.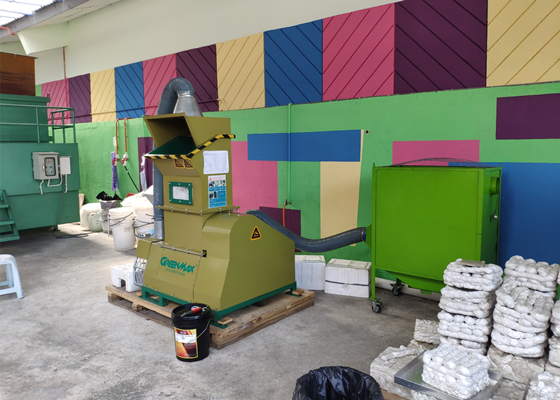 In 2017, CH Green and the MBPJ government began to work together to explore a new way to dispose these waste, aiming to reduce landfills of refractory waste, especially Styrofoam. To this end, the City Hall has established MBPJ Recycling Center, where Styrofoam is directly disposed and fully displayed for reuse. To better handle Styrofoam waste, they found GREENMAX, the world's leading Styrofoam densifier supplier specialized in Styrofoam recycling.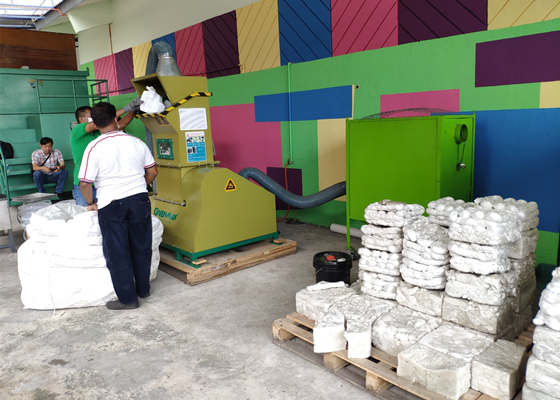 GREENMAX is an important member of this project: it not only offers Styrofoam densifier, but also provides comprehensive guidance on Styrofoam recycling including how to collect, how to compress, how to store, how to buy back and so on. CH Green set up a Styrofoam Recycling Hall for GREENMAX to show the whole cycle of INTCO Styrofoam recycling.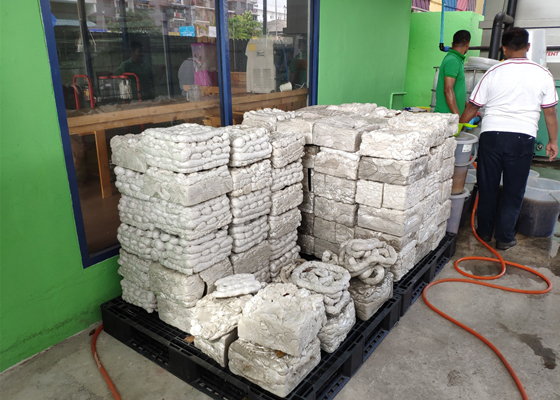 Till now, the GREENMAX M-C50 Styrofoam densifier has been operating in the recycling center for more than six months, helping them recycle more than 500 municipal waste bin's Styrofoam, saving much transportation and landfill costs. More significantly, all residents of Petaling Jaya have realized that Styrofoam can be recycled, and said that all Styrofoam will be recycled here in the future.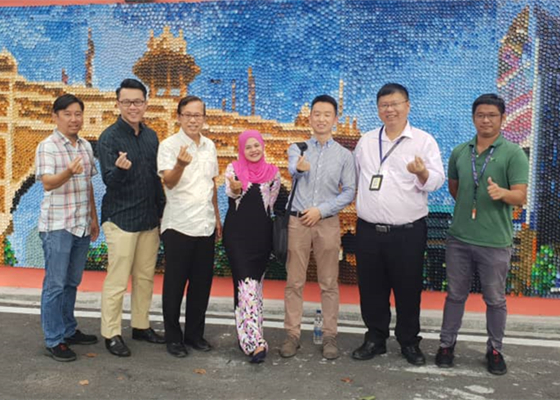 As the Recycling Center of Malaysia's first municipal hall subordinate, the Styrofoam recycling in which has been a great success. In the near future, the Styrofoam recycling company GREENMAX will continue to cooperate with CH Green to construct more recycling centers and recycle more Styrofoam waste.