Forcepol Sl - One Spanish EPS manufacturer applied GREENMAX A-C50 for EPS recycling

Forcepol Sl is an EPS manufacturer in Spain located in the Valencia region, producing EPS packaging materials and architectural decoration products. The company supplies high-quality EPS building materials and decorative products, including EPS moldings, EPS columns, and other EPS foam products. EPS is a very economical and efficient building insulation material. The demand for EPS recycling and processing has also been high in the field of foam production, cutting, and recycling. EPS scraps in the production process have been a problem for many years.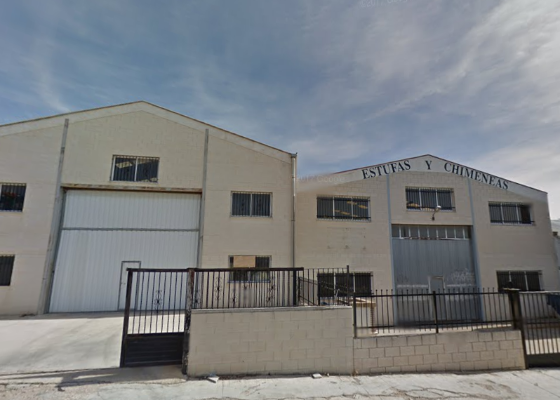 With the growth of business volume in recent years, the amount of styrofoam has been increasing, there are more and more styrofoam leftovers or defective products left. There are many EPS cut-offs created, but to ensure product quality, most of the scraps cannot be reused and are always treated like garbage. Over time, with the expansion of production capacity, more and more foam waste accumulates.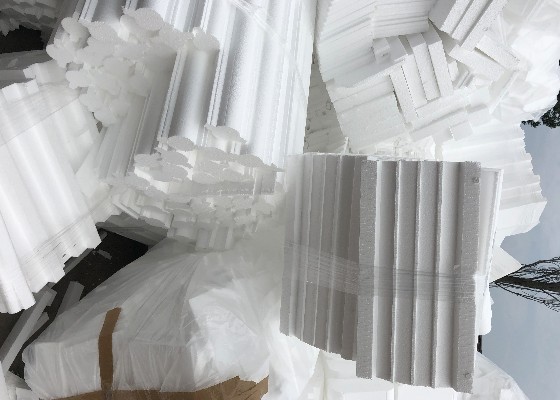 Although Forcepol Sl bought a small German-branded EPS Compactor about 2 years ago, the production capacity is only 18kg/h, the production capacity is relatively low, with the later Production scale of Forcepol Sl increased, the amount of waste material increased, so that existing small EPS Compactor can not handle more and more waste material in time, due to the very low density of the machines, the capacity is not good enough, so Forcepol Sl decided to buy another EPS Compactor with good quality and high compression density.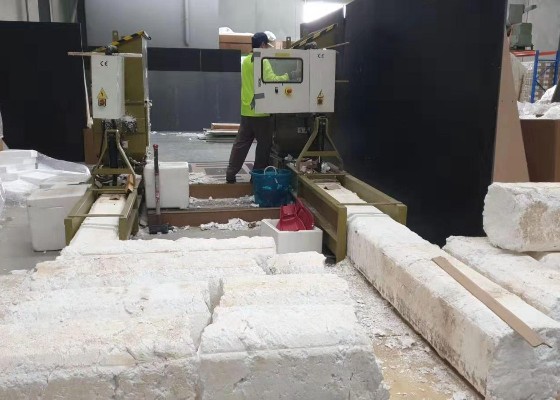 Because the German brand's EPS Compactor after-sales service was not timely enough, this time Forcepol Sl wanted to find a new equipment supplier. At the end of 2020, Forcepol Sl reconsidered and knew that GREENMAX had an agent nearby to provide on-the-spot installation services, and that the aftermarket agent itself was an EPS recycler, and that as a decade-old customer of GREENMAX, the aftermarket agent also recognized the GREENMAX, so he recommended GREENMAX to him and introduced that we are not only an EPS recycling equipment manufacturer, but also an EPS foam recycler, who buys back recycled foam blocks to make new foam products. So Forcepol Sl finally decided to purchase a GREENMAX EPS Compactor A-C50 after confirmation with the agent.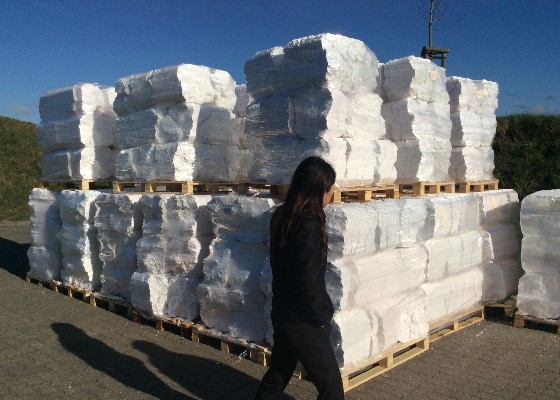 In addition to aftermarket agent on-the-go installation and commissioning services, our engineers also provide in-line video technical guidance to Forcepol Sl, allowing Forcepol Sl to fully learn to use the two operating modes of our EPS Compactor as a way of recycling EPS, which are tighter and more efficient than the previous small EPS Compactor. Currently, Forcepol Sl mainly uses GREENMAX EPS Compactor, and another is an alternative to a large amount of time.