GREENMAX EPS Compactor and Luhai Pro-Environment Inc. provided an EPS Recycling Template to Reduce White Pollution
On August 25, 2021, at the time when China's Low-Carbon Day and Xiamen's waste sorting work is in full swing, the Tianzhu Clean Building in Dongfu Street, Haicang District welcomes an "uninvited guest", the GREENMAX EPS Compactor, which is commonly known as a waste EPS foam scavenger.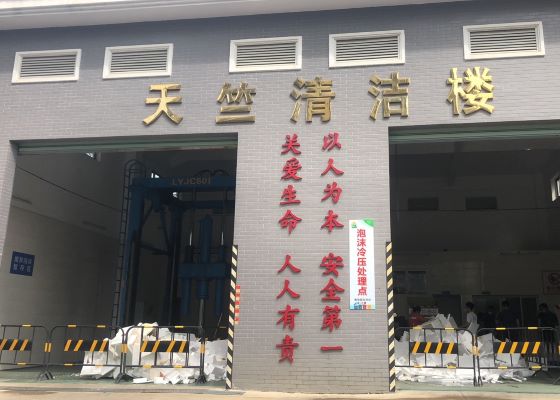 Before the EPS Compactor was installed, there were more and more waste EPS foam boxes in the vegetable, fruit, and seafood market due to the waste packaging generated by online shopping. Due to the large volume and low value of waste EPS, the guerrillas who collected the waste products were reluctant to collect them, which put a lot of pressure on the residents' environment and city appearance management. The local government is mobilizing social forces to demand a solution.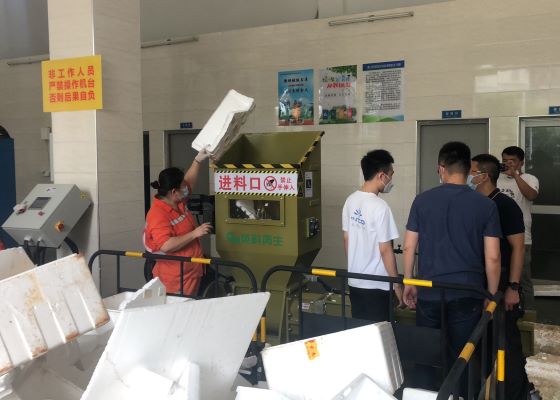 As a local company specializing in environmental solutions in Xiamen, Luhai Pro-Environment Inc. has many years of experience in environmental protection projects at home and abroad, and is responsible for the drafting and formulation of Xiamen Municipal Waste Classification Management Measures. After visiting and investigating all over the country, especially the demonstration city of Shanghai, which has done a good job in garbage classification, Luhai knew the unique closed-loop treatment of waste EPS foam provided by INTCO Recycling from the existing two-network integration classification system in Shanghai. Luhai introduced A-C100 EPS Compactor (basic model) of INTCO Recycling into the street cleaning building to provide a solution for local white pollution, which is EPS Recycling.
The EPS Compactor has a compression ratio of 50:1, a processing capacity of 100kg/hour, and a current daily processing capacity of 800kg. The EPS Compactor is not only smokeless and tasteless during daily processing, but also can greatly reduce the volume of EPS and reduce transportation costs. After centralized compression, the EPS foam is transferred to the EPS recyclers and environmental protection companies for recycling, which effectively promotes the recycling and resource utilization of waste EPS foam.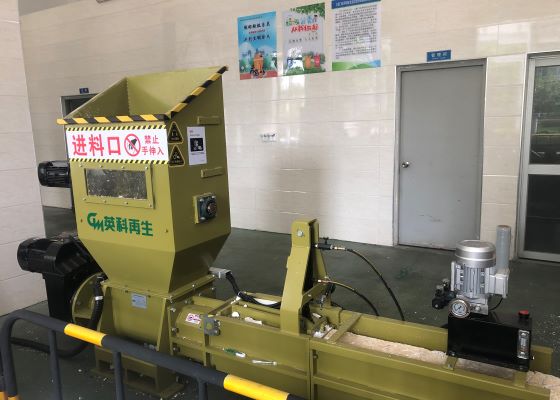 At present, the foam cold-pressing treatment point in Haicang District concentrates on compressing and processing the waste EPS recycled in this area. Two collection and transportation routes are set up to carry out airtight collection and transportation of the waste EPS foam. "Two days a week, the routes are arranged according to the requirements of the communities and rural areas, and special vehicles are used to collect waste foam along the road." According to the Haicang Urban Construction and Municipal Corporation, the establishment of treatment points has effectively promoted the recycling and resource utilization of waste foam. According to preliminary statistics, about 10 vehicles of waste foam can be collected and transported every month, which is almost 600 kilograms.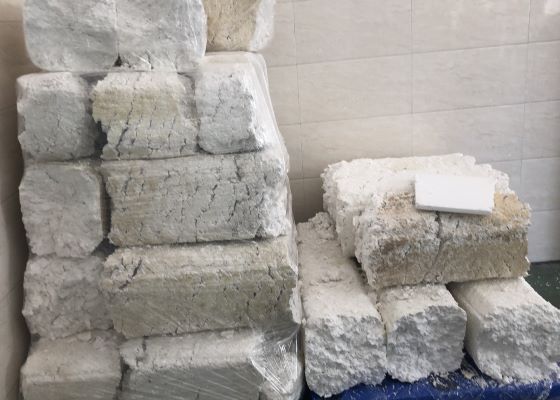 As a model of low-value recyclables, the waste foam recycling point in Dongfu Street, Haicang District, will be replicated in other districts and streets in Xiamen. The GREENMAX EPS Compactor of Intech Environmental will also cooperate with the customized production of the machine to meet the actual needs of customers.