John Ventresca Company and GREENMAX Styrofoam Densifier Cooperate to Handle Styrofoam Recycling Problems
John Ventresca Company has been a family-owned and operated business for over 15 years,which committed to doing masonry and architectural prefabrication services for private homes and offices.
John Ventresca Company also specializes in pre-cast architectural pieces. They are one of the only manufacturers of custom architectural facades in central California. They offer in-house local custom foam cutting for all customers' decorative stucco needs and building accents. In providing construction services, styrofoam as an insulation material is one of the core materials in John Ventresca's business.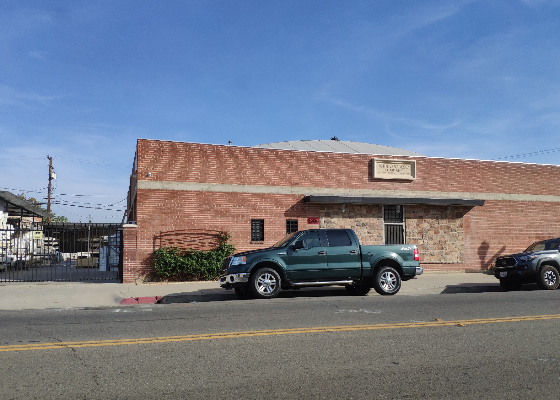 With the growth of business volume in recent years, the amount of styrofoam has been increasing, there are more and more styrofoam leftovers or defective products left.
Because the area does not allow styrofoam to be landfilled, all these leftovers can only be stored in the yard and taken away by styrofoam suppliers. And that the styrofoam material is large in size and light in weight, so all the styrofoam leftovers take up a lot of space.
With the increasing amount of waste materials, styrofoam suppliers are unable to take these waste materials in time. However, the storage of the materials not only takes up unnecessary space costs, but is also unfriendly to the 5S management of the factory. Therefore, John Ventresca has always been worried about the stored styrofoam and wants to find a more environmentally friendly and reasonable Styrofoam recycling solution. Finding a suitable Styrofoam recycling solution has become the most important thing for John Ventresca in recent years.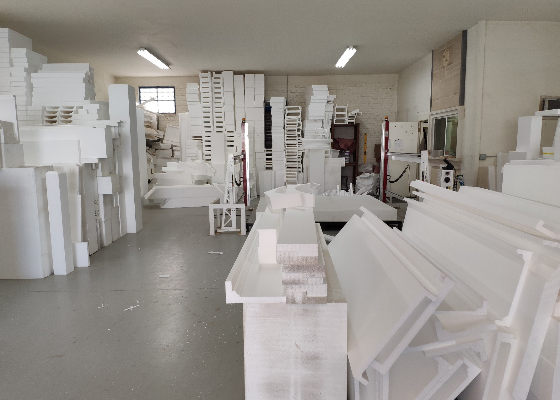 In 2020, John Ventresca learned about GREENMAX Styrofoam recycling total solution and realized that styrofoam could have a more environmentally friendly recycling method. After thorough market research, John Ventresca found that GREENMAX is one of the most professional providers of Styrofoam recycling solutions in the market. John Ventresca can reduce the volume of p styrofoam leftovers into high-density compressed materials. Because of the GREENMAX styrofoam densifier's high density, the volume of the compressed styrofoam is greatly reduced, and the transportation cost is only 1/90 of the original. After a year of negotiation, John Ventresca finally chose the GREENMAX MC200 styrofoam densifier.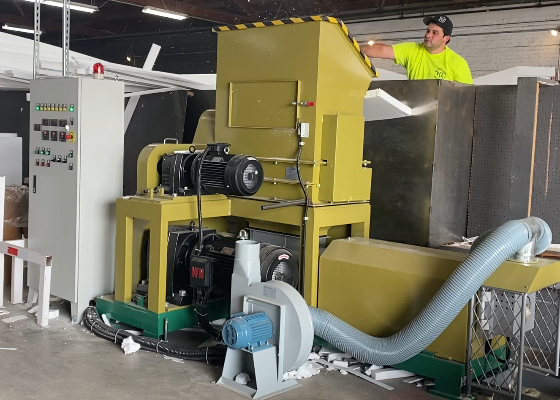 GREENMAX Styrofoam densifier is easy to operate and has a large capacity. The styrofoam leftovers can be processed in 1-2 hours every day by GREENMAX Styrofoam densifier, by reducing the volume of styrofoam, it can be transported and then made into environmentally friendly things, which solves the problem of waste transportation, storage, and safety that John Ventresca have always had a headache, this GREENMAX Styrofoam densifier perfectly solves the problems caused by styrofoam leftovers to John Ventresca.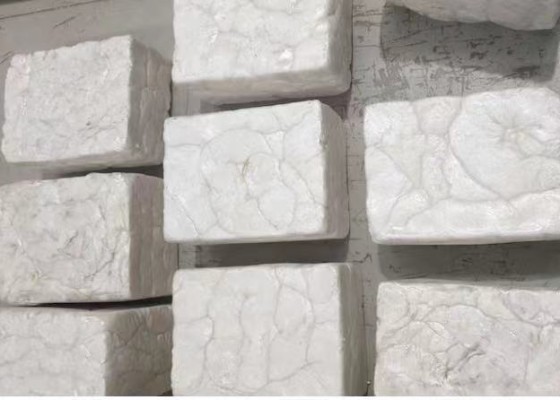 As the most professional Styrofoam recycling solution expert, GREENMAX will cooperate with more different companies such as John Ventresca to realize more Styrofoam recycling to protect our green planet.