RICOH – the manufacturer of duplicator and printer as one of world's top 500 saved much cost by applying GREENMAX A-C200
The Ricoh company in the United States is the branch of Japan Ricoh as the world's top 500, mainly concentrating on duplicator, fax machines, printers and some other stationery equipment.
Ricoh has a number of distribution center in the United States, responsible for recycling and refurbishing second-hand duplicators and printers, together with distribution of customer orders.
In the process of unpacking new equipment and repacking the old ones, a large number of EPS packaging will be used and left over. Before 2011, these waste EPS was discarded in the landfill together with some other general waste.
In 2011, the headquarters of Ricoh in the United States began to study the solutions for EPS disposal. By accident, they got to know INTCO about its solutions to recycle EPS for the production of frames.
What attracted them most is the GREENMAX recycling equipment. At the same time, registered in America, INTCO can be able to provide perfect customer after-sell service for them, which enhance their interest and motivation for cooperation.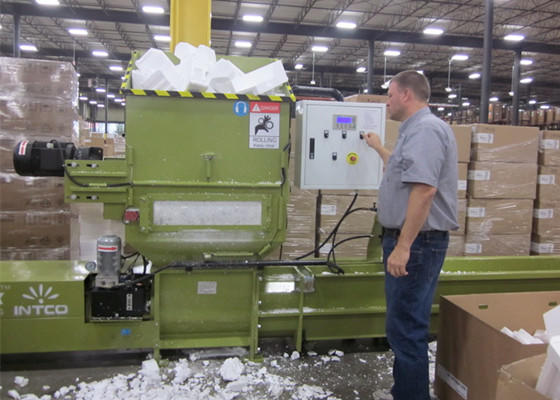 Pretty soon, Ricoh USA decided to purchase from INTCO a GREENMAX A-C200 to compress the EPS waste in the distribution center. They hold the aim of not only saving cost of EPS recycling, but also promoting the concept of environmental protection.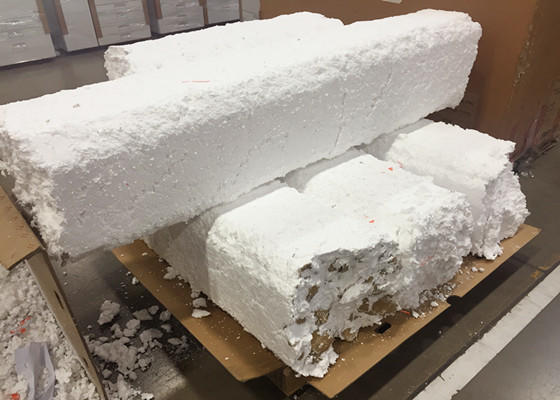 After the GREENMAX A-C200 was installed and put into use, INTCO has repeatedly sent engineers to pay visits and check their machine usage, for the purpose of having a new insights into customers' questions and troubles. Thus, the GREENMAX recycling machines can be ensured with effective operation and better improvement as well.
The on-site installation and technical guidance, the thoughtful after-sale services, have been highly praised by so many customers at home and abroad.