EPS Beads Crusher/EPS beads shredder for Waste Plastic Foam
What is EPS Beads Crusher?
Waste EPS foam have pollution on the environment if not recycled as soon as possible. But now with the help of EPS beads shredder, waste EPS foam could be smashed into granules. The waste EPS scraps and waste EPS foam could be reused once combining with EPS raw material. That is, waste EPS foam could be used by the producer according to definite proportion after processing.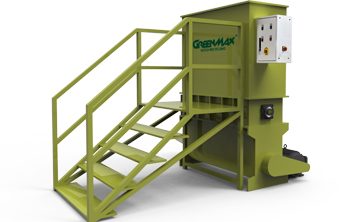 The process of EPS beads crusher:
Some seafood or food packaging materials, and other products packaging materials could be smashed by our polystyrene crusher. These waste plastic foam could be better reused after being smashed. Then a recycling system could be formed finally.The heavy crusher blade can smashed the waste styrofoam into beads.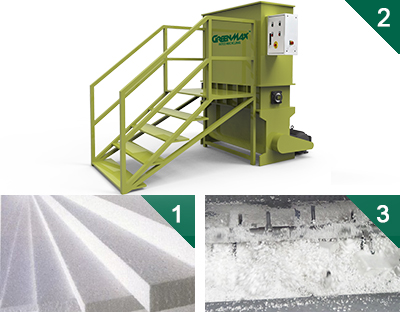 The EPS beads Foam case:
In the picture you can see waste EPS have been crushed into beads, shred all kinds of bulk styrofoam into dolphin foam beads. and the crushed EPS foam can be made into other products.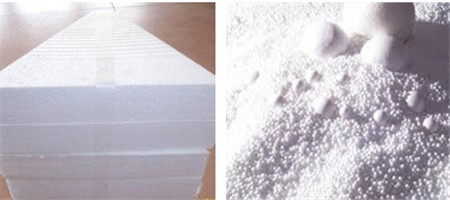 TECHNICAL DATA:
Weight:850 kg
Capacity: 25-30 m³/h
Power: 15 KW / 20.1 HP
Standard: CE / UL / CSA
Diameter of Beads Smashed: 4-12 mm
Dimension: 3040×1800×1900 (l/w/h) mm
ADVANTAGES:
CE/UL/CSA Standards.
Stable Ladder makes feeding more convenient.
Famous Brand Components like SIEMENS, SCHNEIDER, etc.
Efficient Crushing machine smashes waste foam products or scraps into granule.
VIDEO