Albury City Council in Australia adopts GREENMAX polystyrene melting machine to improve polystyrene recycling efficiency
In Australia, it is common for local Councils to carry out polystyrene recycling programs. The local government not only encourages enterprises to recycle polystyrene waste but also assumes the responsibility of polystyrene recycling in residential communities. To improve polystyrene recycling efficiency, Albury City Council has invested in GREENMAX polystyrene melting machine in July 2020.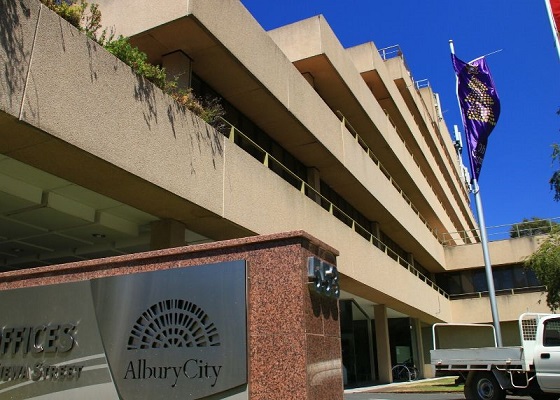 The city of Albury is a local government area in the Rivina region of New South Wales, Australia, which is located 305.9 square kilometers north of the Murray River. The organization is a regional leader committed to working with other councils, governments at all levels, stakeholders, organizations, and community groups on regional issues. They are one of 11 member councils of the Joint Organization of Riverina and Murray (RAMJO) and one of 15 councils of regional NSW Cities.
Albury City Council started its polystyrene recycling project in 2012 and collecting about 3-4 tons of polystyrene waste every month. The waste is placed in the CRC (Community Recycling Center) operated by the Albury City Council by local residents and businesses. Residents can drop off polystyrene waste at the recycling center for free, as long as it is clean and dry. Most of these waste materials are polystyrene packaging materials, including large pods waste.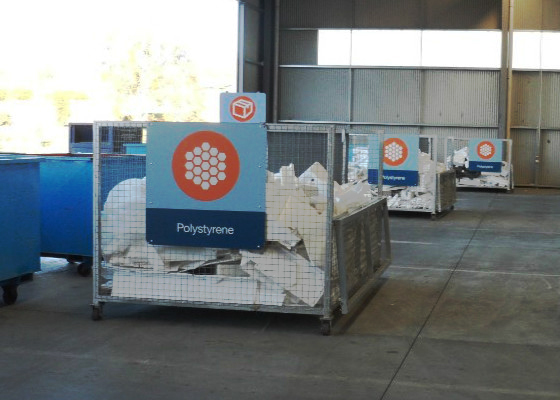 Albury City Council used off-white equipment with a mini silo for polystyrene waste disposal in the early time. The standard capacity introduced was 100kg/h, but the actual capacity was about 20-40kg/h, which was seriously not up to standard. In addition, due to the small size of the machine, the opening of the feeding port is only 500mm, so large polystyrene waste such as pods waste cannot be directly injected; and its crushing capacity is not strong enough, so it is necessary to manually break large pieces of the material before putting it into the machine for compression. As a result, the efficiency of the entire operation process is very low.
Due to the low efficiency of the old machine, the cost of the polystyrene recycling process has increased, so Albury City Council had to find a new solution. The council started to cooperate with INTCO Recycling as early as 2018 to sell polystyrene blocks, in recent years, with the growing popularity of GREENMAX polystyrene recycling machines (the machine brand under INTCO Recycling), and increased trust in GREENMAX, the Council finally decided to buy a GREENMAX polystyrene melting machine with automatic systems: including automatic cutting, water cooling, and automatic packaging, to replace the low-efficiency old equipment.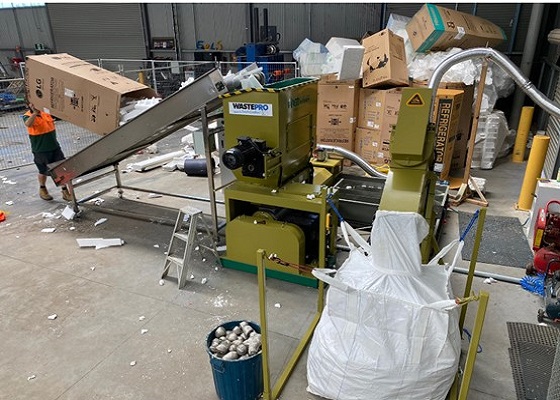 With the introduction of the GREENMAX polystyrene melting machine, the polystyrene recycling efficiency of Albury City Council has been greatly improved. The customized equipment is designed to save labor and improve machine operation efficiency. According to estimates, the GREENMAX machines can help save at least 50% of labor costs and 30% of electricity bills. In addition, the melted foam blocks are of better quality and denser, reducing much storage and transportation costs.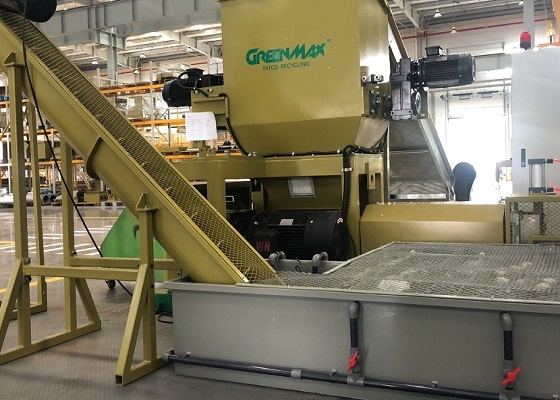 The melted foam ingots will be sold back to INTCO Recycling, where these polystyrene scraps will be turned into high-quality PS pellets use for new items production. INTCO gives polystyrene waste a new life by making them into beautiful picture frames, and sell them to retail stores, such as Walmart, Zara Home, and Target, around the world.
INTCO Recycling not only helped Albury City Council improve the efficiency of polystyrene recycling process, but also helped it achieve a circular economy, turning polystyrene waste into truly valuable products.