ARQUIPOR- EPS products manufacturer in Guatemala cooperated with GREENMAX for EPS foam scraps recycling
ARQUIPOR is the famous EPS products manufacturer in Guatemala. The company supplies high quality EPS building materials and decorative products, including EPS moldings, EPS columns and other EPS foam products. EPS scraps in the production process has been a problem for many years. ARQUIPOR purchased a set of EPS foam densifier from GREENMAX in 2020, which finally solved the problem of EPS waste accumulation.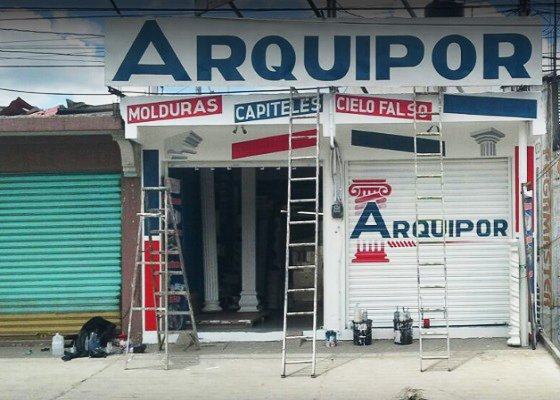 In the production process, there are a lot of EPS cut-offs created, but in order to ensure product quality, most of the scraps cannot be reused and are always treated as garbage. Over time, with the expansion of production capacity, more and more foam waste accumulates.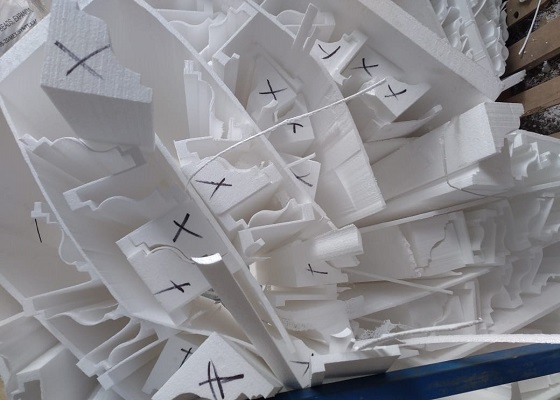 "It's a pity to throw away the EPS foam scraps, but we have no idea how to deal with it." said the owner of ARQUIPOR. As a very coincidental opportunity, a friend in Mexico recommended INTCO Recycling to him and introduced that we are not only an EPS recycling equipment manufacturer, but also an EPS foam recycler, who buys back recycled foam blocks to make new foam products. The owner was very excited and called us to learn more about the EPS foam recycling solutions we provided, and then decided to invest in an M-C200 EPS densifier equipment.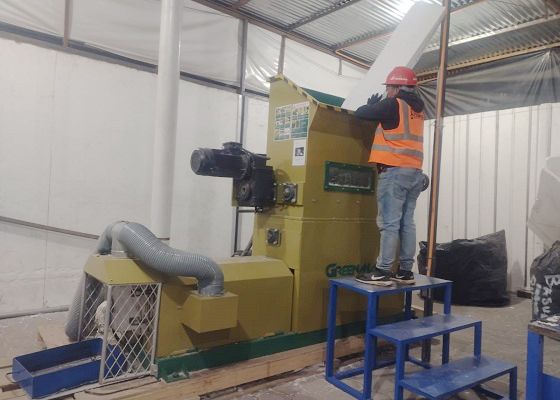 In addition, the Guatemalan government is also advocating waste recycling and reducing landfills. However, the local people hardly know that EPS is recyclable, and many commercial packaging materials are also discarded as waste. Therefore, in addition to the EPS waste from his own factory, he also plans to recycle commercial waste in the future and promote EPS foam recycling throughout Guatemala.
As we all know, due to the severe epidemic last year, The EPS production industry in Guatemala was also greatly affected, and the foam scrap prices dropped sharply. Even so, ARQUIPOR is still very determined to do an EPS recycling program, and arranges the shipment of the EPS densifier as soon as possible after the resumption of work, and launches its EPS foam recycling business.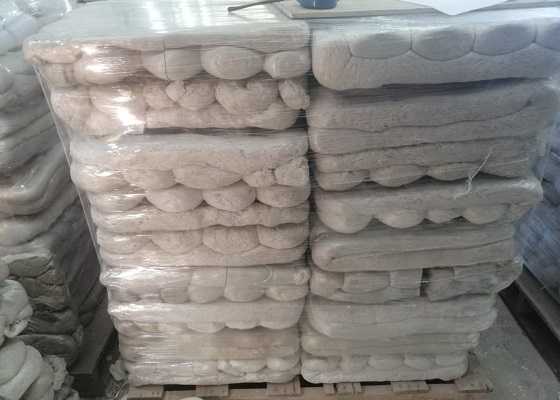 After purchasing the GREENMAX EPS foam densifier, we also reached a cooperation with the customer on recycled EPS blocks. At present, the customer already has a full cabinet of compressed EPS blocks, which will be arranged for loading in the near future.
With the gradual recovery of the market in 2021, the price of EPS blocks is on an upward trend. Compared with the prices during the outbreak of the epidemic in 2020, the price has doubled and even continues to rise.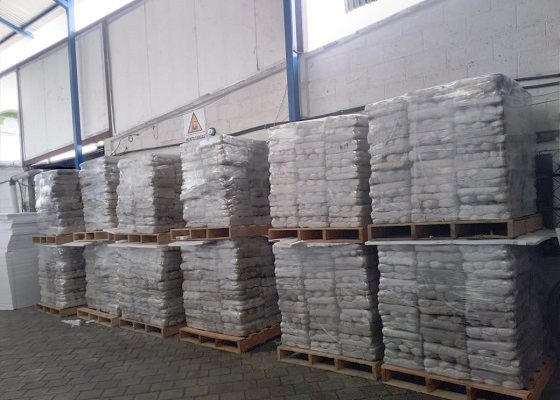 It is precise because the customer insists on his investment decision in the case of a bad market, he can get a quick return when the market recovers. Investing in the EPS foam recycling program is a very wise decision of ARQUIPOR!