Development of the polystyrene waste recycling
People paid little attention about recycling, but due to the serious white pollution, people gradually become to know the importance and necessity of protecting the environment during the recent years. And some environmental protection organizations even sponsor communities and schools the competitions of recycling plastic films. The competition aims expand education to youth and the community about proper recycling of plastics.

There are some professional companies offer recycling machines and services. The machines can process different types of waste plastic products. Some of the companies around the world have set up some recycling service shops in the communities or near the bay.
The recycling companies accept polystyrene or foam drops which are collected at its warehouse facility. Besides, these companies also provide recycling equipment rental which is ideal for people that do not have foam waste recycling machines.This measure increase the efficiency of recycling to some extent.
New technology is the basis of a complete line of recycling equipment. The equipment includes foam compactors, foam densifiers and foam shredders. The compactor presses and compact the foam into logs, the thermal densifiers melt the foam and the shredders reduce the foam into strips or into foam beads.The grinders and shredders will shred the foam into small beads or small strips, will melt it or will compact it into logs.
People all need to make efforts to recycle plastic waste and thus reduce the pollution. People can help collect different kinds of polystyrene and foam waste, reduce or avoid using cosmetics or daily products which have micro particles in them. Micro plastic particles can result in serious problem in marine life if they eat the beads.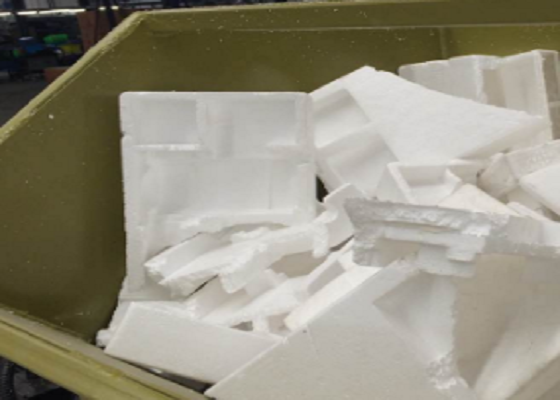 Some professional recycling companies offer relevant services and machines such as foam compactors and melting machines. INTCO is one of the professional recycling companies. The company provides competitive pricing and hopes to provide a PS recycling solution in the global market and turns waste plastic into particles. INTCO provides advanced technology and service.