INTCO Recycling can improve the environment condition
McDonald's the Styrofoam cup will be gradually eliminated. McDonald's has recently said that by the end of 2018, the company will completely eliminate foam packaging worldwide and plan to complete the replacement of recycled fiber packaging by 2020. This time McDonald's first imposed strict packaging innovation timeline, and the pressure imposed by environmental groups is one of the main reasons.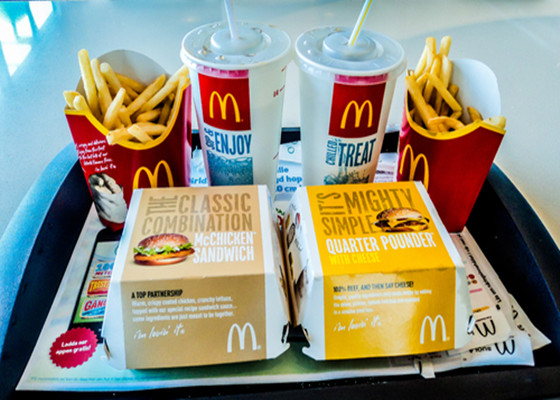 Social organizations claim that polystyrene (EPS)foam is "rarely recycled", so most of it will be thrown away in the marine environment. According to the polystyrene Industry Alliance 2016 EPS cycle rate report, in 2016, the output of polystyrene was 63 million pounds, and the post industrial material was 55.7 million pounds, weighing 118.7 pounds. Polystyrene Industry Alliance lists 87 member companies that recycle polystyrene foam packaging. The alliance says polystyrene can be effectively recycled and reused, and is increasing every year.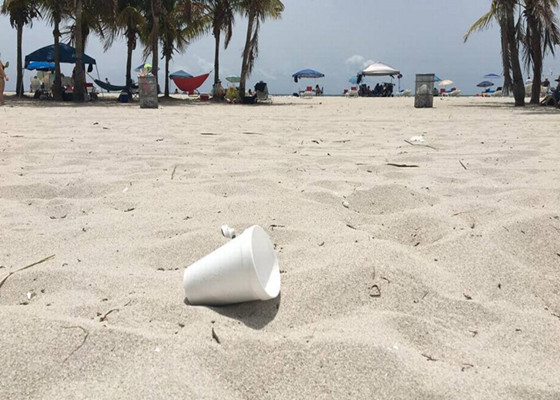 We need to remind you that this is a human problem, not a plastic problem. The removal of polystyrene foam from the environment requires some efforts. People should recycle this kind of rubbish to protect the environment.

INTCO Recycling is a polystyrene recycling specialist that has always been dedicated to developing new recycling solutions and providing recycling machines worldwide.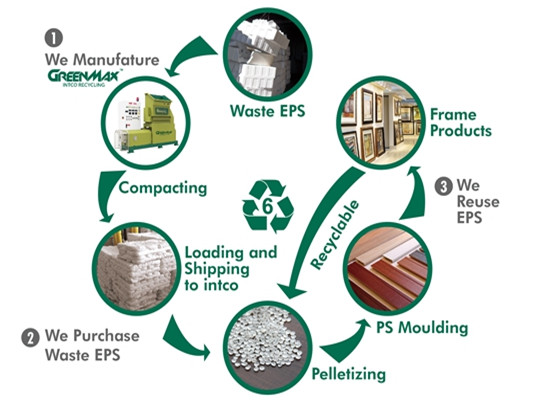 In INTCO, the waste material can be crushed, compacted and melted into ingots by a polystyrene densifier, the ingots are also a kind of valuable material because it can be reused to make picture frames or be sold.
INTCO Recycling can improve the environment condition by recycling waste polystyrene and turning it into valuable products. If you want to know more, you are welcome to visit us.