Best way for manufacturers to recycle EPS foam waste in New Jersey
According to Clean Ocean Action's Beach Sweeps report, 24,776 pieces of EPS foam were collected off of New Jersey's beaches. Then NY/NJ Baykeeper executed a research study in NY-NJ Harbor waters to quantify and classify plastic particles. In this study, at least 165 million plastic particles are floating in Harbor waters with the most abundant type of plastic being EPS foam at 40 percent, which means most residential communities, waste management companies, and furniture stores in New Jersey don't know the way to start EPS recycling.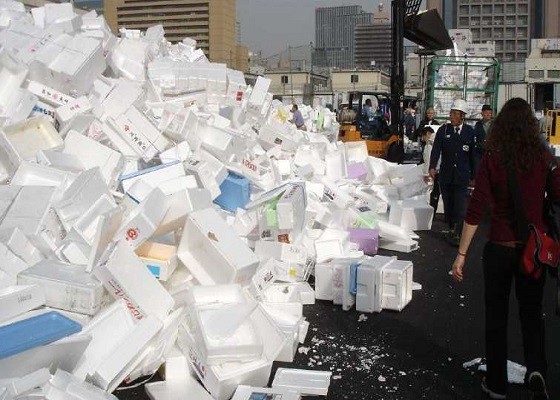 For EPS product manufacturers and logistics, EPS waste generated during the process of production usually requires EPS recycling companies and waste management companies to collect, which would add the processing cost. If manufacturers and logistics could invest the EPS recycling equipment, a sum of disposal costs for waste EPS foam could be saved. So EPS recycling equipment is the best choice in New Jersey to deal with EPS.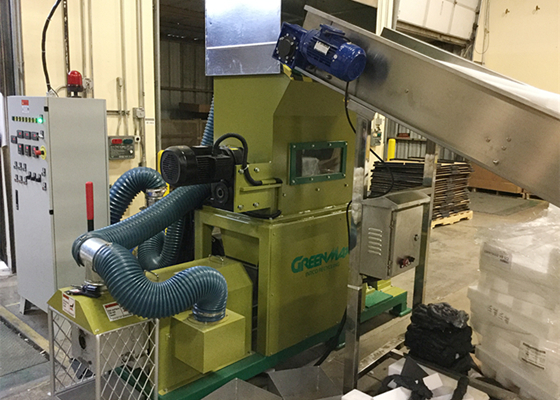 GREENMAX EPS foam densifier offered by INTCO Recycling has the characteristics of high-end customization, simple operation, no pollution and hidden safety risks, which uses heat to melt waste EPS into a taffy-like state. The EPS hot melt works well at a mixed density and produces ingots that could bring profits. Assuming a $0.20 value per pound of ingots, a 48-foot truckload of densified foam is worth $8,000 while GREENMAX densifier cost as little at $18,000. So you could get the money back and make a profit with only 3 trucks densified EPS.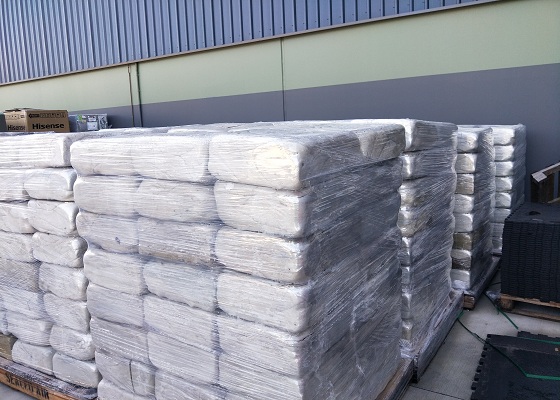 Ingots produced by GREENMAX EPS foam densifier could be stored outdoors in rain and wind, even if things like epidemics won't affected the densified ingots industry, so you don't have to worry about the risks of the market. Besides, if you couldn't find the buyer, you could sell to INTCO Recycling because INTCO has a business that using ingots to produce photo frames.