INTCO Showed Our Products in the China Import and Export Fair
The 116th session of the China import and Export Commodities Fair. The fair period can be divided into three parts and the opening time is in October 15, 2014. The place of the fair is in Zhuhai area, Guangzhou city.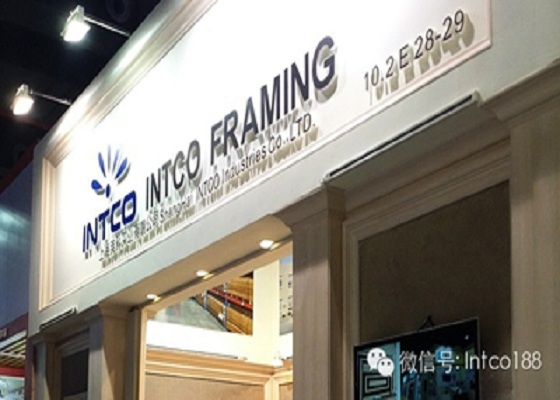 In this exhibition, INTCO showed our highest end products of building and decoration material which attracted so many visitors. We have shown our full range of products to customers around the world with professional image. In addition we showed our confidence and strength of global service nets.

May be you do not know why we are recycling company when you have seen our products. In fact, our products are made of waste polystyrene foam. The polystyrene foam is part of plastic so it will be beyond your imaginary to know the facts. This is the power of technology and innovation, and why people say science and technology are primary productive forces.

Our company produce the plastic recycling machines which can handle all kinds of waste plastic. As the waste plastic some are very hard to transport so our machines have solved the problem and get rid of lots of people's headache. The handled waste plastic are easy to transport and store. Therefore, some manufactures will be glade to handle their waste plastic, especially people who do the business of the lightweight polystyrene foam.

The building and decoration material are made of the processed plastic. Our products are popular as they can replace the wooden material. As is known, people all over the world hope to protect the environment and most of them hope to do something by themselves to the environmental protection and resource saving. So our decoration and building products are attractive among those people. You can imagine the reason why our products will be popular. Our products are practical for using and beautiful as they could decorate the hotel, entertainment sites and some meeting room.

As protecting environment is the trend and government of all countries have already realized the importance of environmental protection. So the recycling career is supported by the government and the government speak highly of the plastic recycling job. Meanwhile, they will also inspect the recycling products and they will offer help if they recycling company have difficulties or some problems.

Recent years our company have produced useful machines and our machines also help us process the waste polystyrene foam to produce our decoration products. We call for more people take up recycling career as this career enable people to protect the environment and support your family.