Tesco Devoted to Plastic Recycling
With the increase usage of plastic, waste plastics has caused serious environmental pollution, but also contains an important renewable resource. Petroleum and coal is non-renewable, from the viewpoint of saving the Earth's resources and protecting the global environment, the current national paid more attention to waste plastics recycling, a lot of legislation for manpower and material resources, to develop all kinds of key technologies of waste plastics recycling. Recently, the British supermarket giant Tesco has made big achievements in plastics recycling.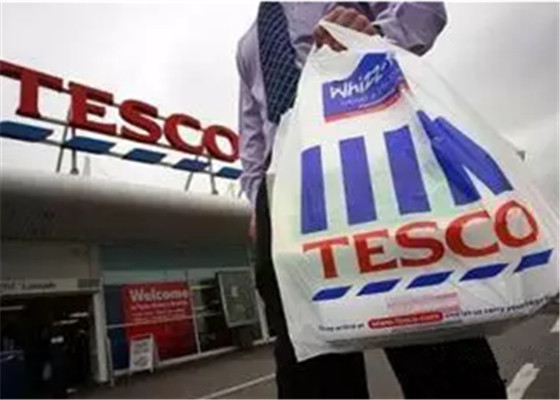 This year's "annual procurement Cooperation Award" was awarded to Eurokey and Papier-Mettler, the British supermarket giant Tesco authorized two recycling companies, recycle waste plastic to shopping bags. The former helps Tesco to classify
waste polystyrene recycling
. The later helps Tesco to make plastic waste into new bags.
80% of shopping bags uses recycled LDPE
After the implementation that 5 pence can exchange for a disposable shopping bag in British, Papier-Mettler has launched a new shopping bags, as part of its Ecoloop film products. 80% of new shopping bag LDPE is post-consumer recycled material. Robin Hughes, the Purchasing Managers Tesco, said Tesco's mobile shopping bags are from their waste plastic, these suppliers help us to generate waste plastic from the business into a plastic bag that can be used alone. For this reason, Tesco only provide hand bags made of recycled materials, will be closer in the future, the project of Tesco bags also received support plastic recycling agencies.
Plastic Recycling new initiative:
United States developed a hundred percent recycled plastic
Recently, US researchers have developed a new type of plastic, the plastic can be completely recycled, just heat one hour, it can convert to the original molecular state. It does not contain oil and can be decomposed organisms.
Spanish made clothing by recycling plastic is popular
According to reports, a Spanish clothing company hire fishermen to collect waste in the sea these recycled plastic bottles, fishing nets, tires and other waste materials have been collated, boiled, classification, torn into small pieces, and then broken down into fibers,they can be used to produce jacket, vest, backpack and other "new generation" of clothing, reportedly still is quite popular.