Thailand trip for Pepsi
Our marketing supervisor Eric Liang and our machine engineer went to Thailand on September 18th to 20th. Our company's after-sales service is very great. Our engineers are available to service machinery overseas.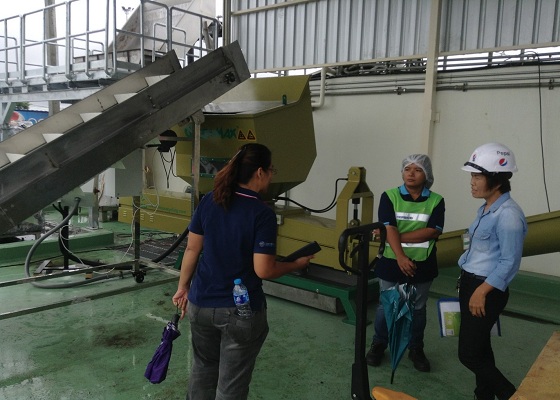 The first person on the left is our marketing supervisor , he went there to talk about our subsequent cooperation for our Poseidon machines.
GreenMax Poseidon-200/350 is a dewatering machine, it can be dewatering for the aluminium cans, yogurt cups,paper cartons by tetra-pak, beverage bottles, shampoo boxes,pet bottles and so on.
Pepsi company buy our machine GreenMax P-C350 for dewatering pet bottles and their aluminium cans for the expired and metamorphism products. The right picture shows the machine and the compacted pet bottles .
They are satisfied with our GreenMax machine. The pet bottles are also compacted well.