A Styrofoam recycling program was launched in Medfield Transfer Station on March 6th
March 6 from 9:00 a.m. to 1:00 p.m., a Styrofoam recycling program was launched in the swap area at the Medfield Transfer Station. Volunteers were teamed up with Medfield students to collect the waste Styrofoam.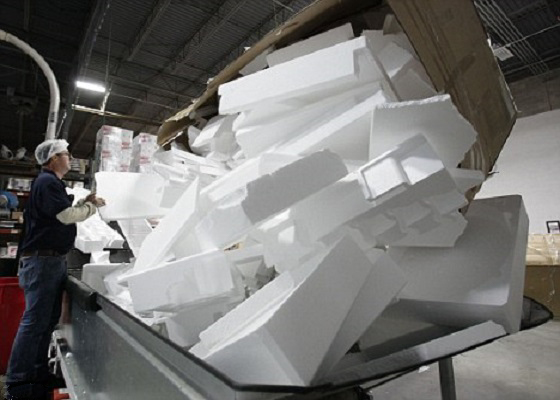 The Transfer Facility was operated by the Medfield Department of Public Works, which hopes to provide a secure, safe, and environmentally-friendly site for the residents of Medfield to properly dispose of the waste Styrofoam. Meanwhile, Public Works Department also wants to encourage all residents to exercise environmental stewardship of resources and help reduce the bulk amount of Styrofoam that is deposited on the top floor.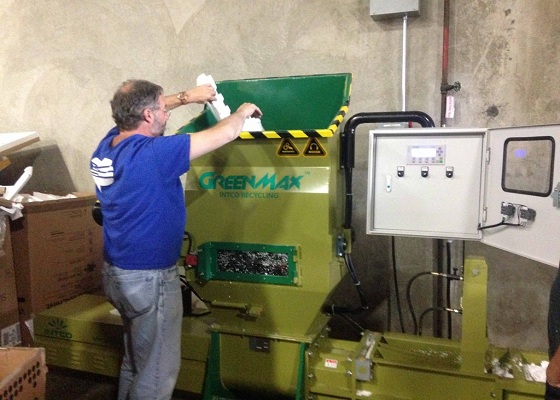 In this Styrofoam recycling activity, any waste with #4 and #5 logo is not acceptable, only two types of Styrofoam are accepted.
1. White packing forms or blocks, i.e. protective packing for appliances, gadgets, and electronics
2. White coolers, i.e. for food or medical use
Please note some of the acceptable items may have residual tape and stains, just clean them up. In addition, some Styrofoam items may not have the # 6 mark, but they can also be recycled. If the items brought by residents are not recyclable, they will be discarded as garbage. Of course, the Styrofoam recycling center at 701 Waverly Street, Framingham (888) 266- 4425 is an extra choice.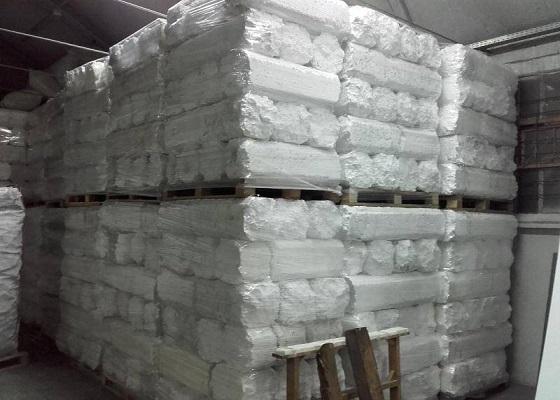 After the Styrofoam is collected, the Styrofoam recycling machine that can compress the Styrofoam into a block at a ratio of 1:90 will shine. INTCO Recycling is a company that specializes in manufacturing this kind of machine. GREENMAX machine offered by INTCO is sold all over the world every year. The reason why so many customers buy GREENMAX machines is that the quality of this brand far exceeds that of machines with the same price on the market, and there are more styles to choose from.
INTCO Recycling is looking forward to providing more customers with not only machines but also Styrofoam recycling solutions.