Bracken Foam Fabricators Ltd -- One of the Most Trusted and Reliable Foam Manufacturer in Europe Successfully Applied GREENMAX EPE Recycling Machine for Polyethylene Recycling
Bracken Foam Fabricators Ltd is positioned as one of the most trusted and reliable foam manufacturers and suppliers in Europe. With more than 20 years' experience in the foam packaging industry, offering a wide range of foam fabricated products direct to their customers.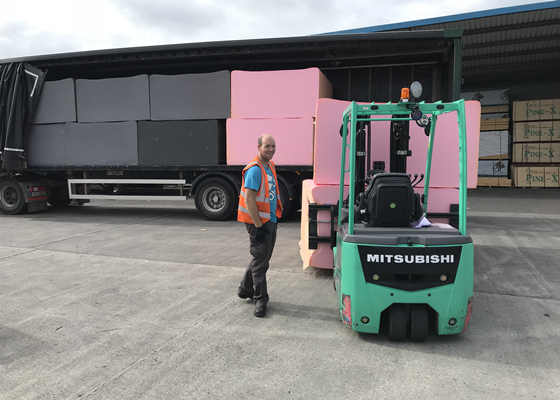 Each foam fabricator produces 20-30% foam waste during the cutting process and these foams are 100% recyclable. However, EPE foam is lightweight and bulky, taking up a lot of storage and transportation space, also costing a lot in transportation. This problem has brought enormous recycling pains to many EPE foam fabricators. Bracken Foam Fabricators Ltd (hereinafter referred to as Bracken) has always been looking for an effective Polyethylene recycling solution.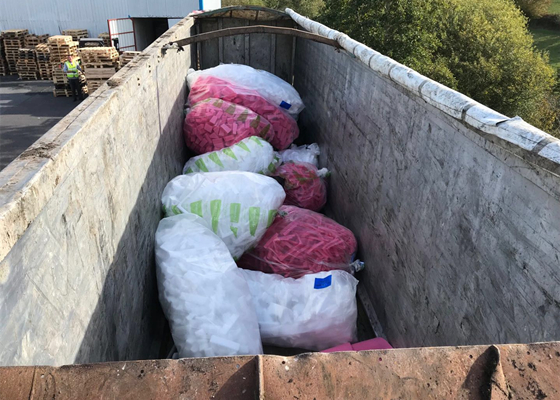 In April 2018, the supplier of Bracken named Sealed Air, a knowledge-based company focused on packaging solutions, recommended them GREENMAX EPE recycling machine, which can compress EPE waste at the volume-reduction ration of 50:1.
At the end of 2018, a GREENMAX EPE compactor Z-C100 reached Ireland, starting the project of EPE recycling.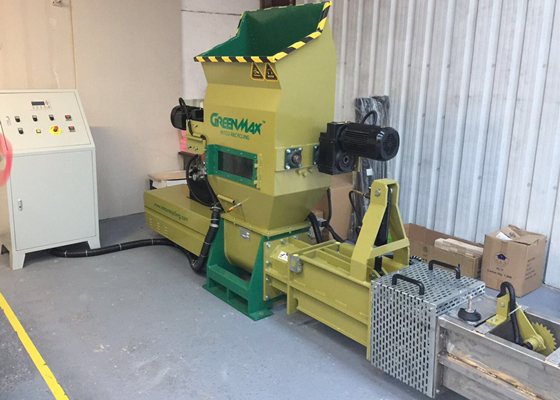 This EPE recycling machine is specially designed for EPE foam with surface hot melting technology being added to the part of the forming bin. When the machine is turned on, the operator will put the EPE foam waste into the crusher, smashing them into pieces and squeeze them by the screw into the forming bin. It is necessary to point out that EPE has strong toughness and no viscosity, so this Z-C100 EPE compactor is designed to made the surface of the EPE block hot-melted. Therefore, the shape of the EPE blocks can be well preserved without changing the original performance of the foam, which is convenient for forming and cutting, and is convenient for storage and processing.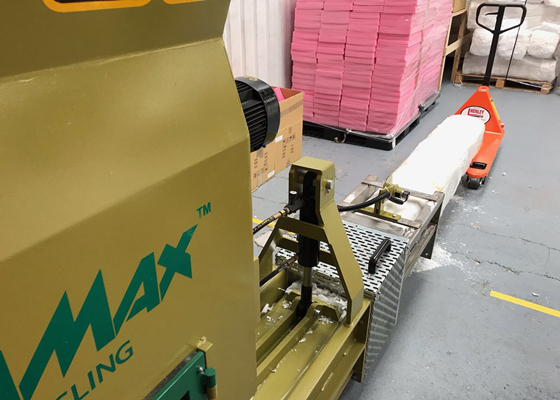 In just 2 days, a container of EPE foam waste produced by Bracken was compressed to 2 trays, helping Bracken effectively manage "5S" at the scene. After the volume reduction of EPE foam waste, Sealed Air bought Bracken's EPE blocks back for recycling and producing new PE foam, successfully turning waste into treasure.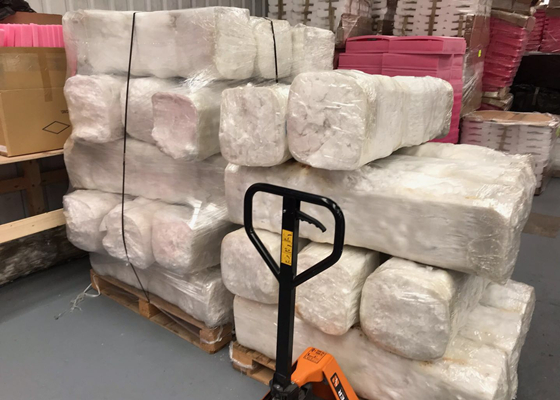 Branded in the United States, GREENMAX has served 68 countries and regions in the world, cooperated with more than 1000 customers. Its EPE compactor has high cost performance ratio with affordable price and high productivity. In the past 12 years, GREENMAX has successfully entered the global market, bringing the environmentally friendly foam recycling solution to the world and building the environmental protection business.