Creative: Precious Waste, Single Use Polystyrene Reborn in London
Many people are working hard for the massive problem—polystyrene recycling. And that the new generation of designers has shown a novel possibility towards this. Lately in London, 11 RCA (Royal College of Art) students have accepted a new challenge to make single-use polystyrene into new material. Some of them have turned polystyrene waste into everything from lamps to subway seat covers. This sounds impossible, but the combination of technology and fancy design has made it possible.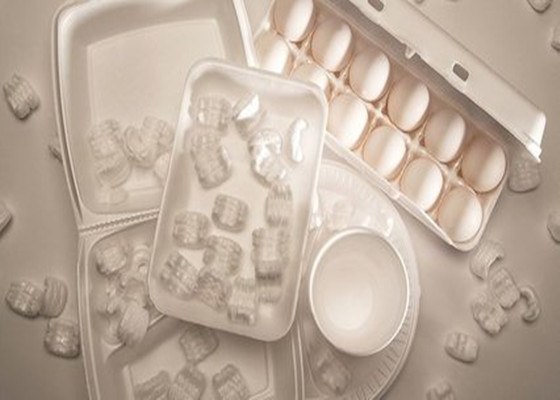 This project is the competition held by the London industrial design company and the RCA. The designs of students can be seen in the online exhibition of the London Design Festival. Besides these designs directly prove that the new generation of designers can play an important role in the war against waste polystyrene and climate change extensively, bring in fresh blood. After rethinking the available life and applications of waste polystyrene, Bethany Voak, one of the rewarded teams, has used an organic mixture to chemically react with the polystyrene, turning it into a mold-ready consistency, and then dyes the newly formed shell with natural pigments. This new-formed material has both practicality and aesthetics and can be used as a wall decoration material.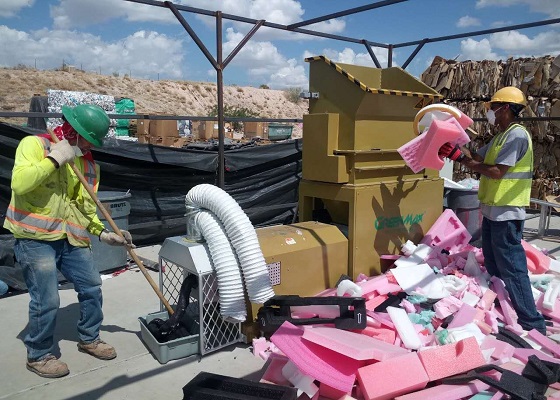 The example of Bethany has provided a beautiful solution to waste polystyrene, which was previously considered unwanted, and brought enlightenment and new directions to recycling in the UK. Meanwhile, more and more companies have turned to polystyrene recycling. Yuke Liu recycled materials of waste polystyrene and made a series of painting tools, such as brushes, etc. These painting tools can be widely used. It has been propagandized that polystyrene is recyclable 100%. However, only rigid recycling standards and professional recycling machines can ensure the recovery of polystyrene.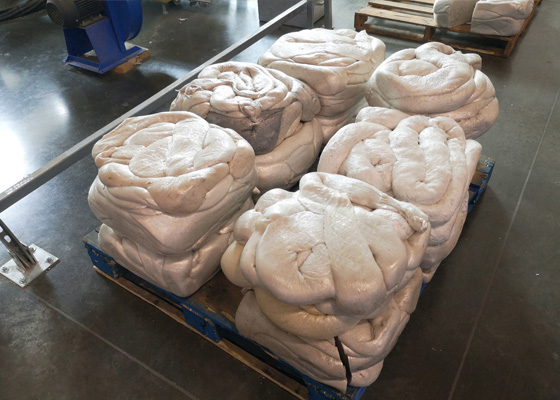 The standards of recycling polystyrene need to be negotiated detailly, but the recycling machines have developed for many years. From 2008 to the present, INTCO Recycling has continuously improved and updated GREENMAX polystyrene recycling machines and introduced several series aiming at different needs of the clients. In the field of Polystyrene recycling, INTCO is undoubtedly a reliable presence in the industry. Until people find a way to recycle these materials in a standardized way, there are numerous creative methods and professional machines that can give waste polystyrene a second life.