Fengxian Two-network Integration Transfer Station - the Environmental Protection Agency in Shanghai applied GREENMAX machine to promote EPS recycling
Nanqiao Two-network Integration Transfer Station is located in Fengxian District, Shanghai, China. It is a garbage collection transfer station set by the local Environmental Protection Agency in response to the Chinese waste classification policy. In 2018, Nanqiao town renovated a total of 234 dustbin houses and built 45 recycling centers.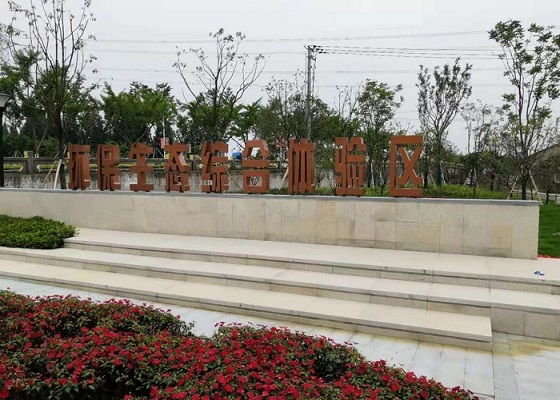 Since the introduction of household waste classification in 2011, Nanqiao town has covered more than 60,000 residents and more than 300 government offices and institutions. Based on the existing waste classification, Nanqiao Town combines the garbage classification network and the renewable resource recycling network to build a "Two-network Integration" platform. Through this platform, they has established a two-network integrated fixed recycling service point that integrates basic functions such as garbage sorting, green account service, renewable resource delivery, sorting and storage. The purpose is to enable residents to enjoy transparent and convenient recycling services.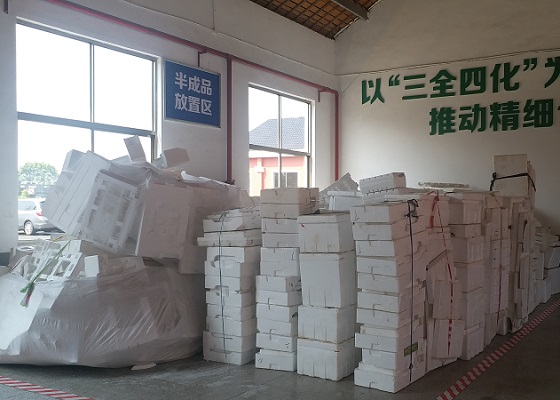 To effectively promote EPS recycling, reduce domestic waste sources, and regulate the construction of Shanghai's domestic renewable resources recycling outlets, transfer stations and distribution centers, Shanghai has listed the "Two network Integration System" municipal government's practical project in 2019 to facilitate residents to participate in the collecting and recycling of recyclable materials in their daily lives.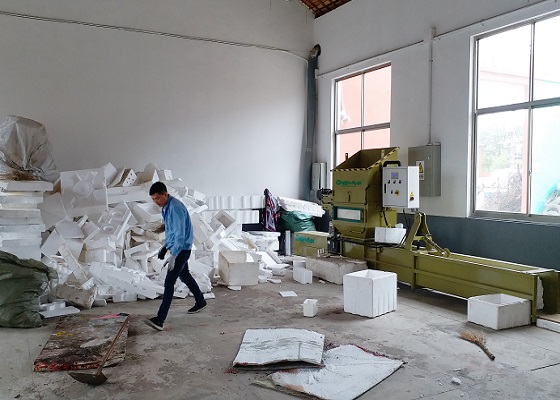 Recently, Nanqiao Town Transfer Station has purchased a GREENMAX A-C200 EPS compactor from INTCO recycling, in order to deal with a large amount of white pollution caused by polystyrene foam waste. This machine allows construction waste, as well as discarded foam packaging from stores and supermarkets to be effectively recycled. INTCO recycling then purchased back the compressed foam blocks and reused them to manufacture beautiful photo frames and decorative moldings. Nanqiao Transfer Station cooperated with INTCO recycling to turn waste into treasure, creating a demonstration effect for the recycling of low-value waste plastics.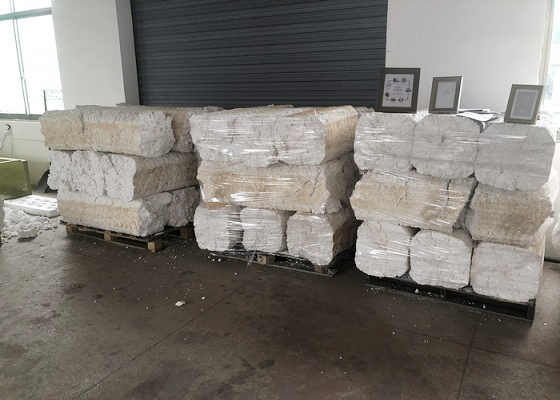 The environmental sanitation leaders of Fengxian District gave high praise to our equipment and business model, praising our equipment for high production capacity, less damage to materials, environmentally friendly and odorless. The GREENMAX EPS compactor has solved the problem of exhaust gas pollution caused by the traditional EPS hot melt machine. Shanghai Environmental Protection Agency said that it will vigorously support GREENMAX EPS compactor to promote the recycling of waste materials such as EPS, and let valuable resources be recycled effectively.