GREENMAX is committed to promoting the development of polystyrene recycling in Australia
It is reported that Australia's largest plastic recycling plant, with an annual processing capacity of 70,000 tons, has opened in Victoria.
"Previously, Australia relied heavily on recycled plastics processed in China. "This new development provides Victoria with a local solution to the challenges posed by China's import restrictions imposed last year," Harry said.
The way of processing the plastic waste in Australia solves the problem that the waste cannot be exported at present, but we also need to reduce the cost. As we know, the human resources in Australia are quite expensive.
Polystyrene, as one of the most widely used plastic types, has a big market in recycling industry. Polystyrene recycling is also attached importance by many Australian enterprises, especially some local councils. Some government agencies will fund companies to start polystyrene recycling projects.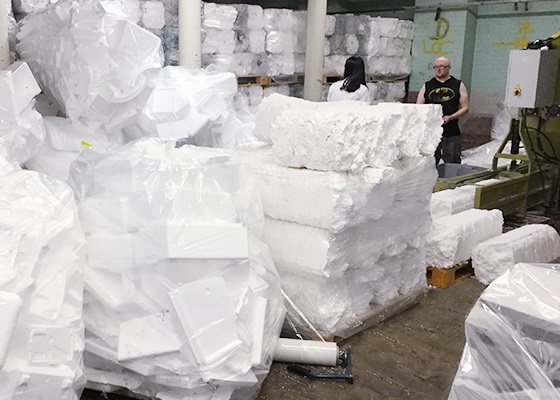 As early as in 2008, GREENMAX launched professional foam recycling machine, which is specially designed for polystyrene recycling. There are two main types of machines, polystyrene compactor and foam densifier. In recent years, we continue to update our machines according to the requirements of our customers. We have designed the water-cooled feeding system to helps the customers save labor costs, especially in Japan and Australia.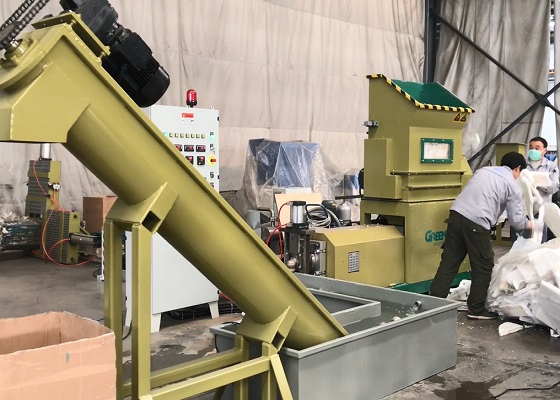 The water-cooled feeding system is designed to simplify the customer's operation process. After the hot-melt function, the melted foam is automatically cut off to the water tank, which is cooled by water and transported to the screw feeder. The screw feeder then delivers the foam ingots to the packaging container. After many tests by our engineering team, the system was officially put into use in March 2019.
The design of GREENMAX machine is to serve customers, so we use customized solutions to meet the requirements of customers in different regions. We are committed to promoting the development of polystyrene recycling in Australia.