GREENMAX recycling machine has gained another innovation for EPS recycling
The plastic recycling industry tends to speed up the rate of recycling as a part of its commitment to provide solutions to the solid waste. In the overall recycling industry, more plastics are expected to get recycled than any other recycling material.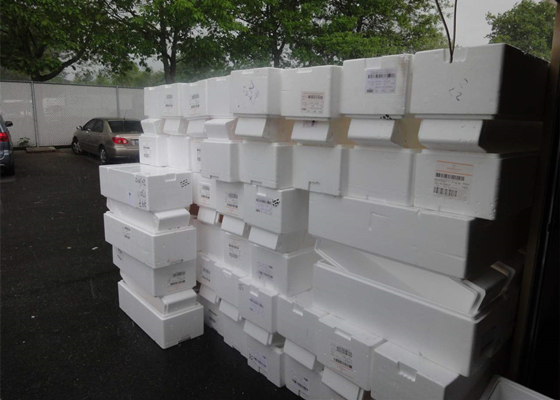 Generally, plastic recycling is the way toward recuperating plastic material from scrap or waste plastic and reprocessing that material into helpful items, some of the time totally unique in shape from their unique state.

Plastic like EPS isn't regularly biodegradable and recycling it is a piece of worldwide endeavors to decrease plastic in the waste stream, particularly the roughly eight million metric huge amounts of plastic waste that enter the world's sea consistently.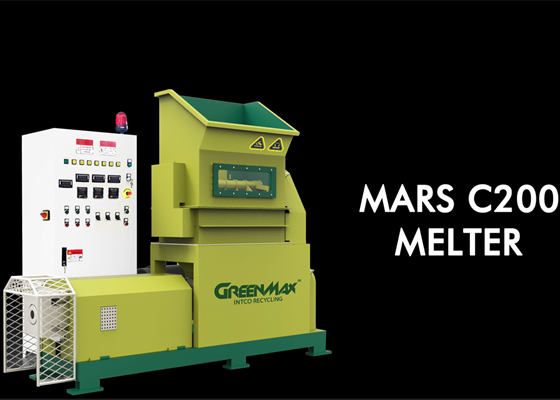 GREENMAX, famous for EPS recycling, can finish the whole process easily, quickly and safely. To cover the machine operation briefly, EPS recycling through GREENMAX foam dansifier is divided into two processes: crushing and melting. The crushing is to make the bulky EPS waste into small countless pieces and the melting is to make these EPS pieces into melted ingots. The EPS ingots will be put into a steel container for cooling and shaping, stored for granulation and then made into other plastic products, to finish the close-loop of EPS recycling.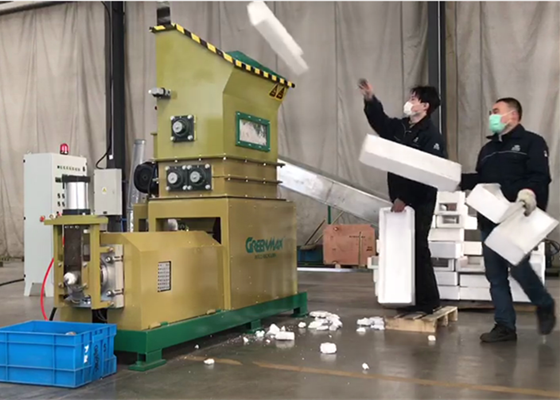 Recently, one of the remarkable and technical progresses lies in an added automatic cutter, which is controlled by a switch to cut every 5 seconds. When the switch is on, the output EPS ingot will be cut into a fixed size and shape. A container below filled with water is prepared ahead of time to cool these shaped ingots.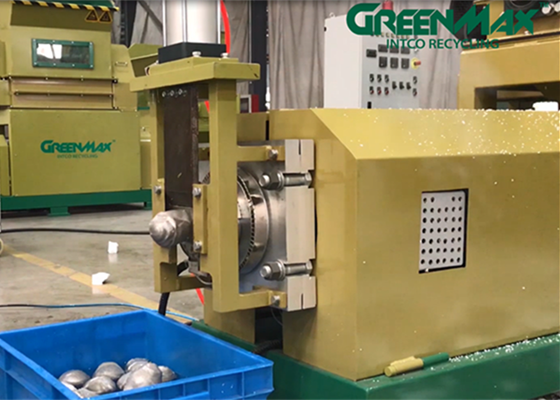 The advantages of such a set of equipment are obvious: The size of the EPS ingot is small and uniform, ensuring faster heat dissipation and lower tendency to form carbon residue. Besides, the innovation can also save much manpower for material transportation.

As EPS recycling specialist, GREENMAX has always made progress on recycling industry. By the unremitting efforts of the GREENMAX engineers, together with stronger and more well-equipped technology, the recycling machines have been regularly updated and more and more advanced.