How do you recycle foam waste in Austria
If you are in Austria, you run a foam cutting company that deals with the foam waste produced in the cutting process in Austria, you may face the following problems.
A. Is foam waste recyclable in Austria?
Austria's foam waste recycling rate ranks second in Europe and is one of the countries with the highest waste recycling rates in the world. Obviously, this is due to the country's emphasis on recycling. So in Austria, foam is almost 100% recyclable.
B. How to recycle foam waste?
Recycling foam waste requires a professional foam recycling machine, which can be selected as a foam recycling specialist in California, INTCO Recycling. The company is able to provide customers with complete foam waste solutions, depending on the customer's situation, to provide foam recycling machines with different capacities and different recycling methods. This Mars-C200 machine can efficiently recycle foam waste and compress the waste by screw compression technology, which is easy to operate and saves manpower.
C. What can foam be recycled into?
The expanded foam is compressed into a high-density regenerated foam ingot via a foam densifier for easy storage and transportation. Not only that, this foam ingot can be a source of income, in some frame industries, furniture manufacturing, this foam is the raw material of the product. You can choose to find the buyer's sales yourself, or you can choose to buy back by INTCO Recycling to convert the foam cutting waste into profit.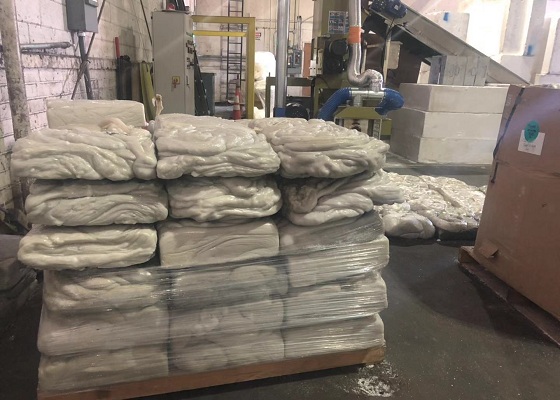 Because of the increase in global pollution, Austria will only pay more attention to recycling, and the recycling of foam in Austria is not only a force to protect the environment, but more is a profitable project.