INTCO EPS screw press helps logistics companies establish EPS recycling systems in Europe
The EU is waging war against foam waste as part of an urgent plan to clean up Europe's act. And EPS foam recycling is a powerful mean for fighting marine and land pollution.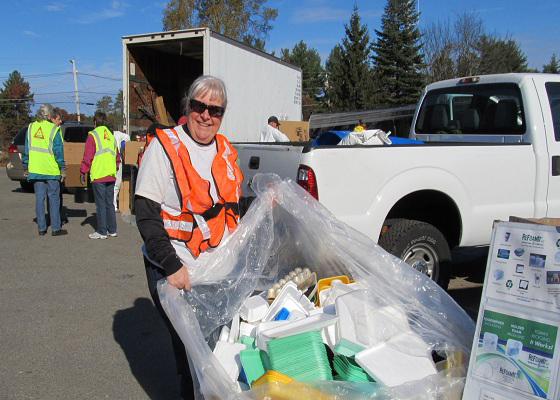 If EPS are not recycled and disposed of in a proper way they will be sent to incineration plants, or in the worst case, discarded in the natural environment where they end up contributing to land and marine pollution. Increased recycling will lead to a decrease in oil consumption and green-house gas emissions, as well as a reduction in the use of valuable natural resources.
Under the influence of the policy, many European companies found EPS recycling specialist INTCO Recycling to help build their own recycling system, such as a logistics company in Italy.
INTCO can recommend recycling machines of different capacities according to the amount of foam waste of the customer company. Therefore, INTCO provides the EPS screw press A-C200 for logistics companies to recycle EPS foam.
This is a professional EPS recycling machine that can compress EPS waste into EPS ingots in a 50:1 ratio by screw technology for efficient storage and transportation.
INTCO's complete recycling program also includes the repurchase of EPS ingots to customers, allowing logistics companies to have a complete recycling system that converts waste into revenue.