INTCO has achieved the goal of recycling and reusing of waste polystyrene
Dart Container Corp, a producer of foamed polystyrene products, joined an organization called Recycling Partnership, which aims to promote the recycling of roadside resources.
Dart is the twenty-fifth member of the organization, which provides funding and professional services for roadside recycling vehicles around specific communities.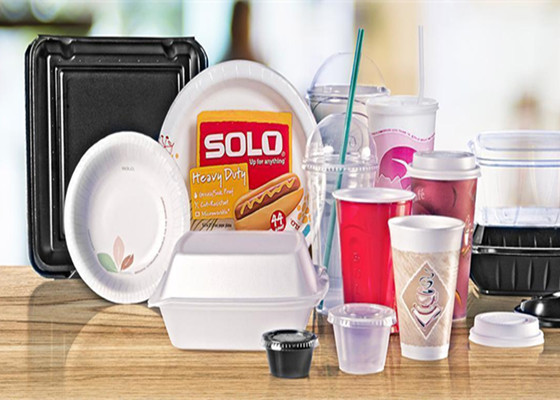 Dart has also been committed to the recycling of expanded polystyrene for a long time. "Efficiency is the cornerstone of the company, and environmental management is the core of our work," Dart recycling director Michael Westerfield said in a statement. "Using our expertise, funding to improve the domestic recycling industry can prove better in the market."
Keefe Harrison, the chief executive of the organization, said in a statement: "it is the enterprise that has such a commitment to recycling like Dart so that we can have a sustainable future."
Polystyrene, also known as Styrofoam,is a lightweight, rigid, closed cell material. So far, a lot of this material is not well recycled, clogging landfills, leading to deleterious environment pollution.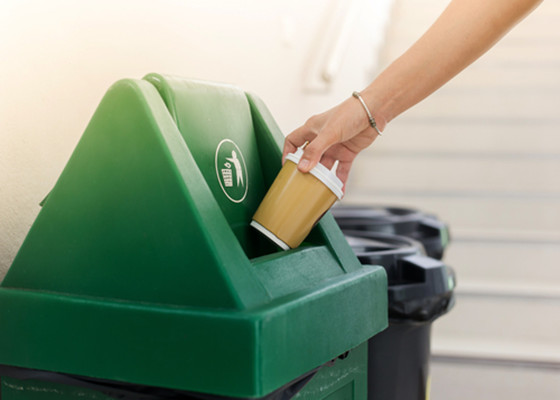 Therefore, due to the lightweight of this material, it is difficult to transport to the recycling plants. But fortunately, The waste polystyrene can be well recycled by a polystyrene compactor. The machine can reduce the volume of the material into EPS blocks at a compression ratio of 50:1, that is to say, the EPS blocks are 50 times than before. Therefore, it is easy to transport to the recycling plant.
Polystyrene recycling can be realized in GREENMAX, GREENMAX is a brand name of INTCO, this whole process of polystyrene recycling solution can be provided in GREENMAX.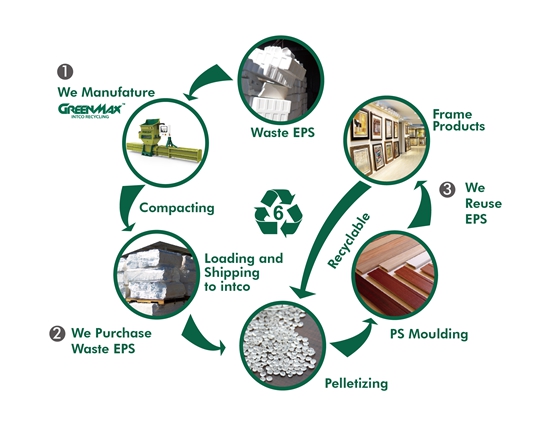 After recycling, the waste polystyrene can also be reused to make picture frams, that's what INTCO is doing. INTCO has achieved the goal of recycling and reusing of waste polystyrene. If you want to do it like us, you are welcome to visit us.