INTCO Recycling Makes Polystyrene Recycling More Practical Inside Industry
People inside industry may have deep sense of how versatile and important the polystyrene is, on the one hand, our daily life almost can't live conveniently without using polystyrene-based products, on the other hand, we have to control the demand for this material as it is hard to be physically degraded.
Currently some specialists are trying to use the newest called microwave depolymerization technology to give second life to polystyrene without consuming new polystyrene material.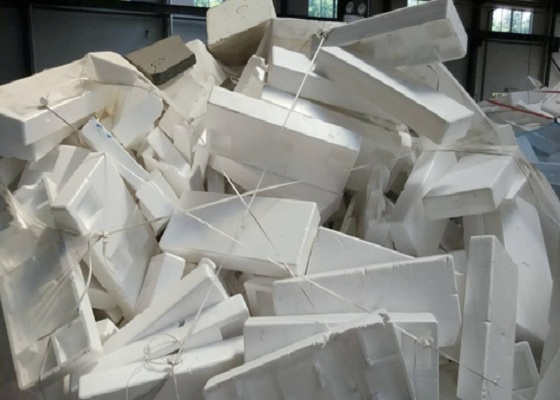 Although this great action can't be guaranteed to be successful in the short future, however, we can strongly feel that people inside relevant industries are realizing the great importance for polystyrene recycling, this is much more eco-friendly and profitable than just ban on the appearance of polystyrene.
Similarly, INTCO recycling has been dedicating more than ten years in EPS foam waste recycling, as we know EPS foam disposal accounts for a large proportion of the while polystyrene wastes.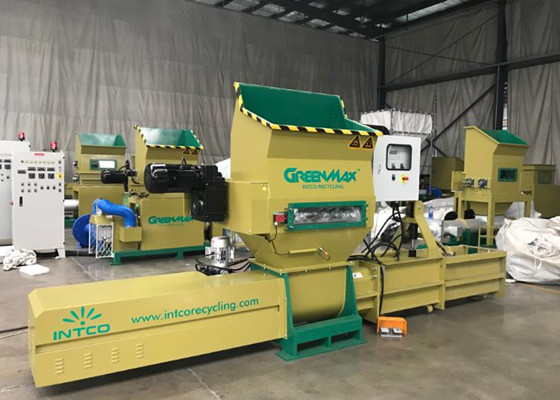 And by the reason of its large volume and lightweight, recyclers tend to reject recycling EPS waste, just send them to the landfills, which has used up limited space in the earth which suppose to belong to our next generation.
Unlike other recyclers or end users, INTCO recycling aims to use human wisdom to serve human, after 10 years' endeavor, it has designd and produced the automatic processing flow path with GREENMAX polystyrene compactor.
Before, you have to feed the machine with foam wastes with at least one to two person, and now since it has equipped with conveyor, silo, cutter, which could help save much manpower.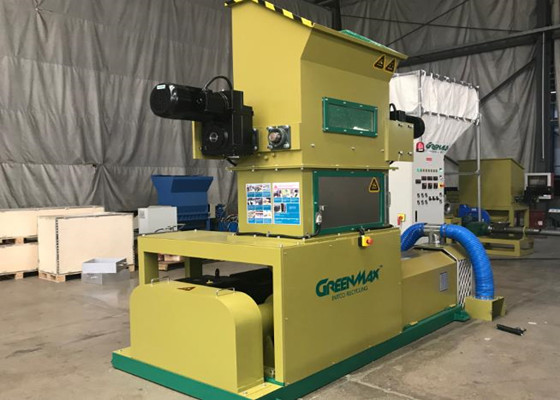 Meanwhile, considering the smell and hot temperature issue, INTCO recycling develops the extra exhaust pipe and cooling box which make the foam compacting procedure no pollution and more safe.
Apart from the advanced recycling machine, INTCO recycling also guarantees to buy back all your densified EPS scraps as long as they come from GREENMAX EPS compactor, which fully indicates that we are responsible company and high-quality recycling machine manufacturer.