Lowe's Canada
Lowe's is the second-largest hardware chain in North America which started in 1946 with more than 2,370 retail locations and over 290,000 employees. In 2007, Lowe's opened it's first location in Canada followed by Mexico in 2010, giving Lowe's its international presence. Following the Lowe 's in the US, the largest distribution center in Ontario, Canada has also started EPS recycling since 2018.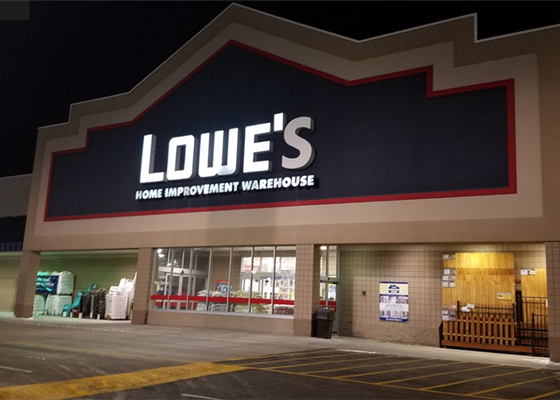 During the daily operation in the distribution center, a large number of waste EPS will be produced in the storage and distribution process of household appliances and furniture.
Especially in household appliances distribution, when customers order home appliances on store or website, Lowe's will send the products ordered to the customer's home within the agreed time. After installation and commissioning, the distribution person will scrap the cardboard and waste EPS at the request of customers, taking away for further processing; at the same time, some customers choose to withdraw their products from the store and they also produce much waste EPS when picking up the goods.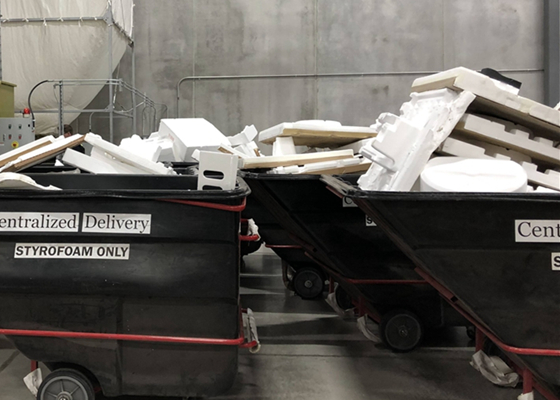 Before EPS recycling in Lowe's starts, all the waste EPS produced by Lowe's themselves or from customers' homes are thrown into the garbage bin, then towed away for landfill, which costs thousands of dollars every month. Additional, as the government's requirements for landfills become more and more strict, Lowe's have to think it over that they need to find an EPS recycling company.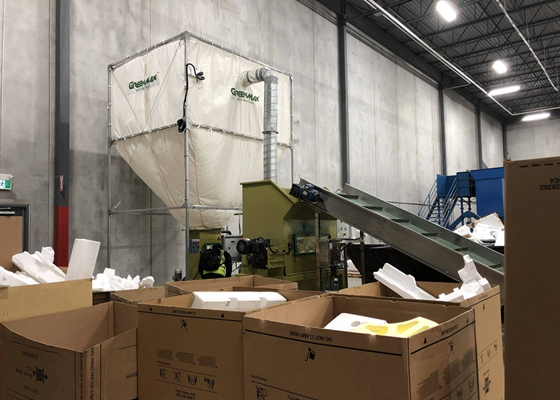 Through investigation, Lowe's in Canada understands that the waste EPS can be sold in the market after compression. When they learned that GREENMAX, the EPS recycling company had been working with Lowe's in the United States for many years, making a contribution in retail industry in Canada for a long time, they decided to choose GREENMAX for their EPS recycling solution.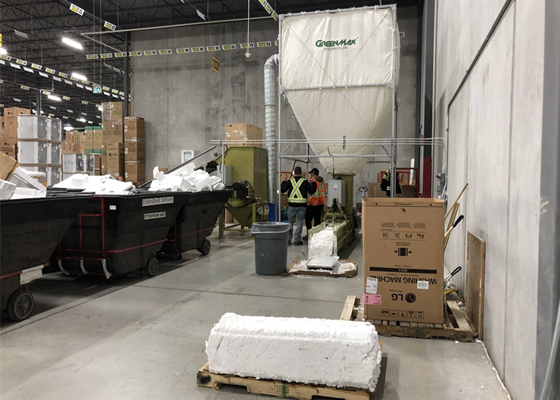 After been informed of each side of their demand, especially the need of a system that can save field and labor, GREENMAX recommended Lowe's an EPS compactor A-C300, equipped with a conveyor. In this way, workers in the warehouse can store the waste crushed EPS pieces into Silo at any time, and then compact them every day for a period of time.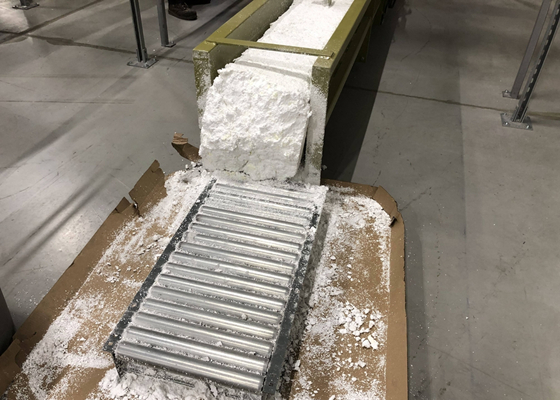 Till now, the GREENMAX A-C300 EPS compactor has been in use for more than a year now, and the workers in the warehouse respond well. Lowe's is very satisfied with the decision they made a year ago.