MARIOGLOU BROS SA - the EPS foam Manufacturer in Northern Greece Increased Economic Efficiency with GREENMAX EPS Compactor
MARIOGLOU BROS SA is a long-established manufacturer and distributor of EPS products in northern Greece. The company produces EPS foam packaging materials, building insulation boards and other products that are widely supplied in various regions of Greece.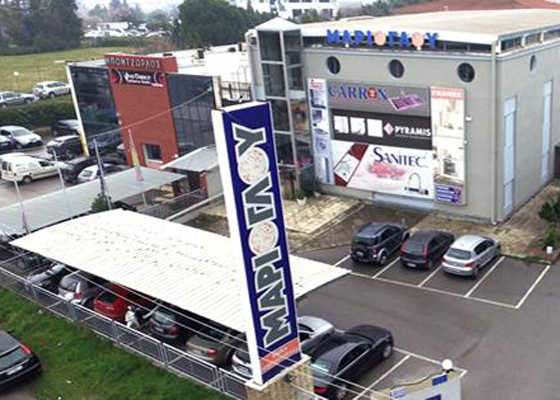 As early as 2016, the main person in charge of MARIOGLOU BROS SA learned about GREENMAX EPS recycling system at the K Show 2016, and was very interested in the company's total solution for waste EPS foam recycling. After that, the company has been in close contact with GREENMAX for further information and projects related to the recycling of EPS waste.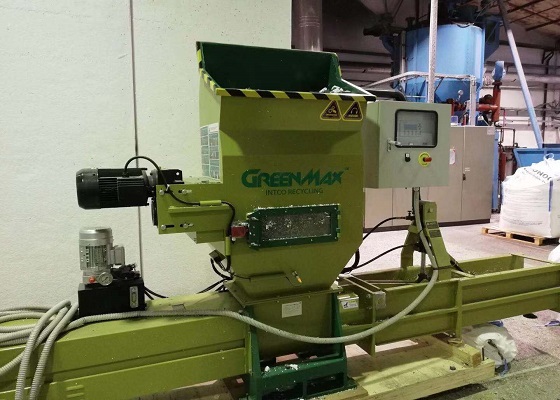 In 2019, with the surge in the business volume of MARIOGLOU BROS SA, the production of the graphite EPS foam scraps was also increased. However, due to the black color, these graphite EPS scraps produced were not accepted by the local recyclers. Therefore, more and more black graphite EPS materials could not be used by themselves, and all piled up in the warehouse and occupied a lot of spaces.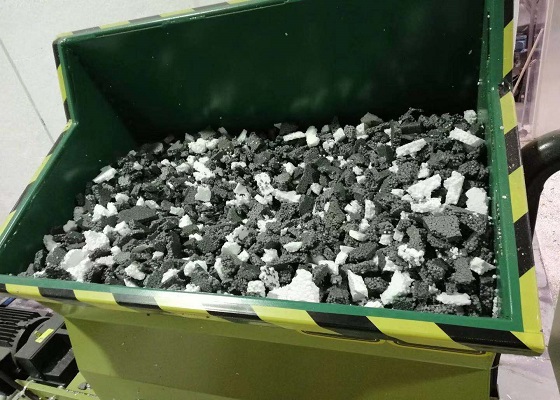 In order to solve the problem of graphite EPS waste accumulation, MARIOGLOU BROS SA found GREENMAX again. After consulting with GREENMAX, the company learned that GREENMAX EPS recycling equipment could compress their graphite EPS scraps into small volume and recycle it in an efficient way. MARIOGLOU BROS SA finally purchased an A-C100 EPS compactor from GREENMAX to help recycle its graphite EPS waste.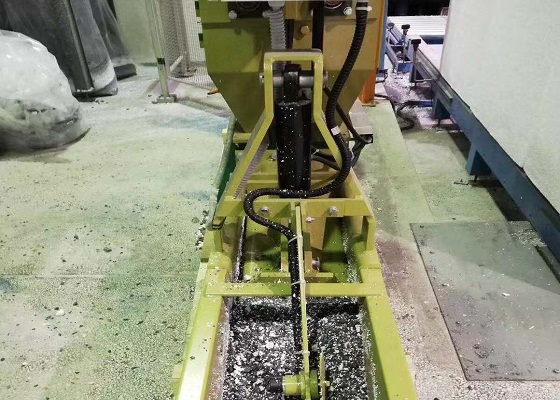 At present, this GREENMAX A-C100 EPS foam compactor has been in good operation for more than three months, greatly helping MARIOGLOU BROS SA solve the storage pressure brought by graphite EPS scraps. At the same time, GREENMAX helped the company transform the waste into new products, which means the machine not only helps solve the problem of waste accumulation, but also saves the consumption of raw materials. The graphite EPS foam recycling project is considered successful, because it saves on production costs and increases overall economic efficiency.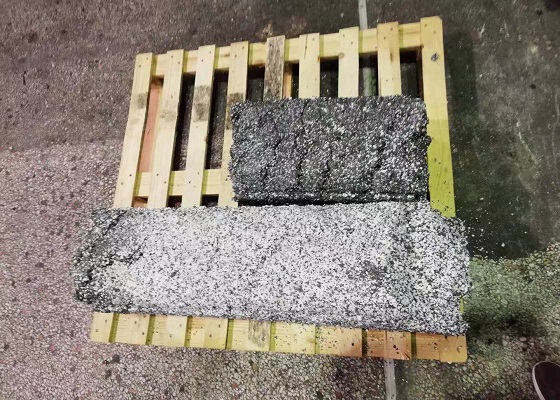 GREENMAX is committed to helping more enterprises recycle EPS foam waste, help them make profits on the basis of protecting the environment, and realize mutual benefit and win-win between human beings and the Earth.