New mini model GREENMAX Styrofoam compactor used in Canada
Recently, our customized GREENMAX foam recycling machine has received positive feedback from our customers. The GREENMAX machine, currently used by a Waste Management Company in Canada, can be used as both crusher and Styrofoam compactor to truly achieve a dual purpose machine.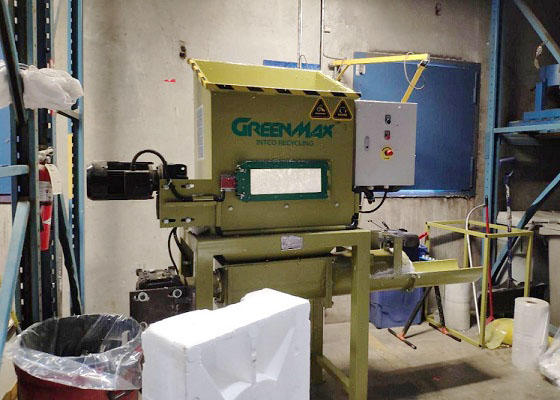 Initially, the Waste Management Company did not buy the machine out of necessity, because they have no good Styrofoam recycling project at first. With the expansion of business, customers began to consider collecting scrap from some Styrofoam end-users and other companies, and then concentrate the compression treatment in their own recycling facilities.

At present, the GREENMAX Styrofoam compactor is working well in the Waste Management Company, they decided to sell the compressed foam blocks back to INTCO Recycling, and keep a good cooperative relationship with us.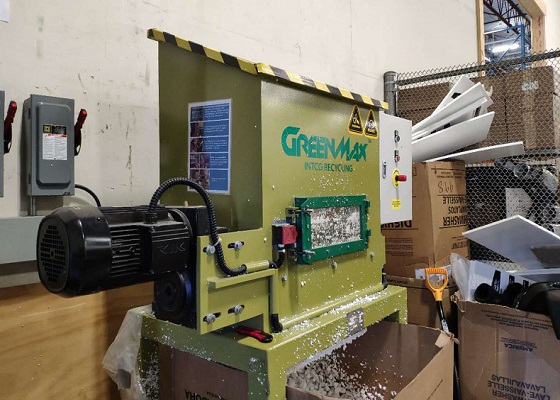 In fact, this combined foam compactor is suitable for manufacturers who can reuse Styrofoam. The screw compression and discharge department can be disassembled and used as a crusher. The crushing equipment can crush the leftover materials and reuse it into foam products manufacturing, and the compressed foam block can be sold at a good price.

In addition, the mini Styrofoam compactor is ideal for end-users like appliance stores, fish market, supermarkets etc. This machine is small and easy to move, which is very suitable for Styrofoam recycling in small stores.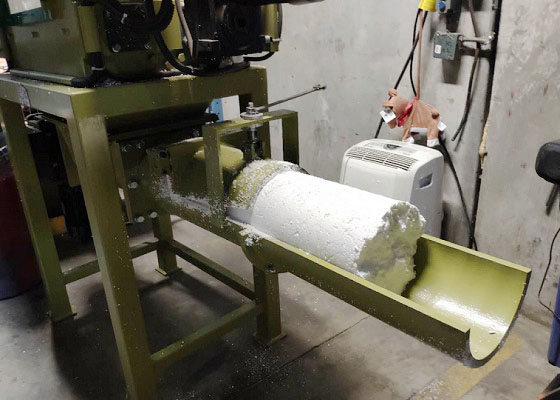 This small Styrofoam compactor is also useful for recycling companies or waste management companies that need to collect materials from different places. Due to its small size, it can be moved on the trailer to pick up the materials at various points. Mobile recycling is also a common and efficient method for Styrofoam recycling.

In order to meet the needs of customers, we constantly update the customization rules and launch new models to serve our customers. INTCO Recycling hopes to show you more new designs and products in the future.