Please keep foam recycling during this special period to make the environment better
The COVID19 has become the most discussed topic, because it seriously affects our lives, and the small thing of going out to buy a cup of coffee becomes difficult to achieve. But this bad situation will always pass. During the epidemic, our life has not stopped, and foam recycling will not stop.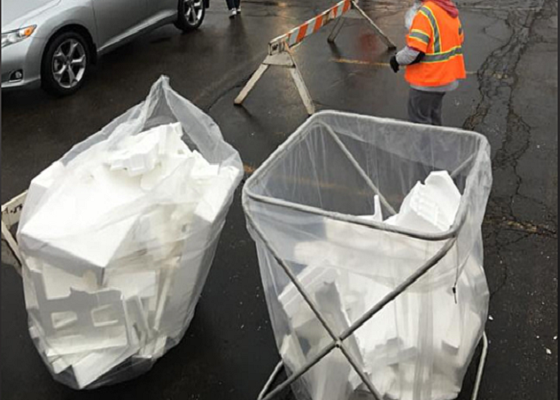 In North America where the epidemic is severe, not only the government, but also people in the waste and recycling industries are trying to provide services to people as much as possible. The community 's monthly foam recycling activities are suspended and most of us stay at home, which makes recycling more difficult.

To solve this difficulty, a Canadian recycler moved the foam densifier M-C200 to the truck. Foam densifier is a recycling machine that professionally handles foam waste. The operation is simple and requires a small amount of manpower. After throwing the foam waste into the machine hopper, the foam densifier automatically cuts the foam waste into powder, which is then heated by the hot melt screw to produce a foam ingot.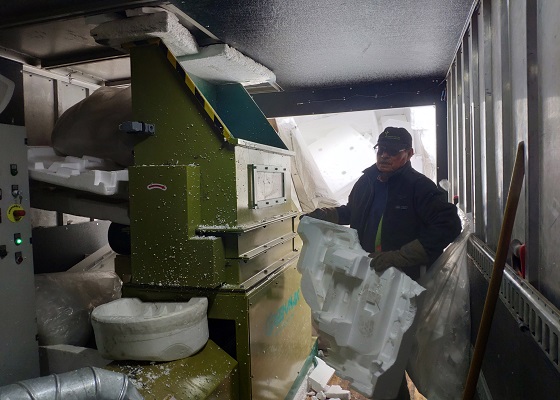 Canadian recycler make foam recycling a mobile thing. When the truck comes to your community, bring your masks and gloves, and pass the accumulated foam packaging waste, foam cup and other foam waste to the staff on the truck to complete the recycling. Then, go home and wash your hands.

Foam ingot is a raw material for photo frames, baseboards, park benches and other products, and has a broad end market. After the COVID19 epidemic is over, the recycler can sell the foam ingot for profit.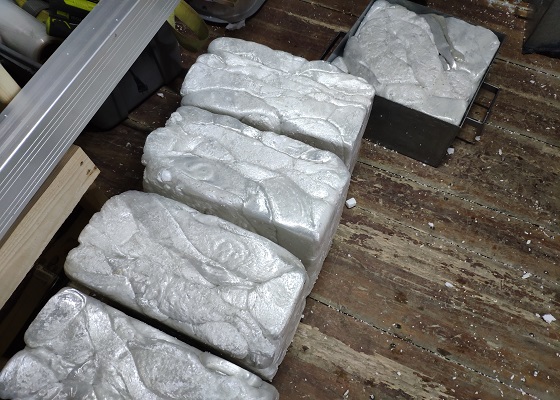 During our isolation at home, the water in Venice became clean and wild animals hung out on the street, it seemed that the entire ecological environment was getting better. So, please let us keep recycling until we return to normal life and make the environment better.