Polystyrene residential recycling spreads out in Australian local government area-the East Gippsland Shire Council
Recently, a new project at East Gippsland Shire Council has extended polystyrene recycling to this region, which helps local residents get rid of the polystyrene waste.
East Gippsland Shire Council is a local government area in Gippsland, Victoria, Australia, which located in the eastern part of the state. The Council covers an area of 20,931 square kilometers and had a population of approximately 45,000 according to the 2016 census. It is 400 km from Melbourne which takes about four to five hours to drive.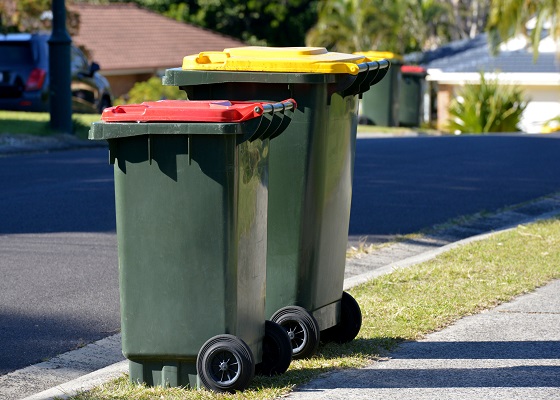 Previously, polystyrene waste was generally not accepted in your council recycling service. Generally, only a large amount of industrial foam materials are recycled in Australia. However, something has changed currently with the support of local recycling business.
East Gippsland Shire Council began recycling polystyrene in 2018, the council has adopted a GREENMAX Mars C50 polystyrene densifier from INTCO recycling and set up a number of collection units for local residents and business to drop polystyrene waste.
East Gippsland has been processing polystyrene only at the larger site in Bairnsdale for about 2 months and now has produced a pallet of processed polystyrene. "The densifier equipment processed the loose polystyrene into blocks and helped us save about fifty trucks during transportation, this is a considerable expense." said Bryan, the organizer of the recycling project. " We have set up collection units at all of our sites across East Gippsland two weeks ago, and will triple the production of processed polystyrene."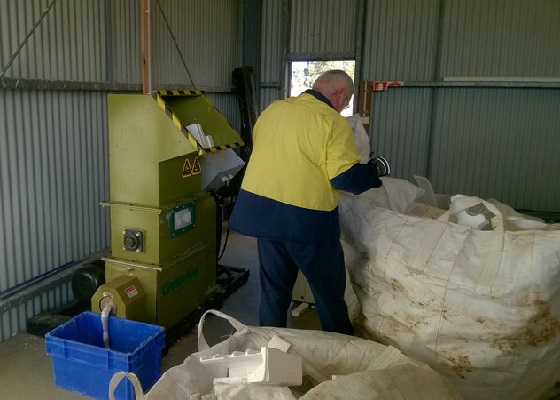 The staffs were happy with the polystyrene processing machine and they were so glad that polystyrene waste can be recycled instead of being sent to landfill as before. "We have plan to advertise that we will collect and recycle polystyrene at all of the sites, so this should help to increase the volume that we will get." added Bryan.

As the end user of polystyrene material, INTCO recycling also purchases the processed polystyrene and turns it into new products. INTCO and East Gippsland Shire Council will establish a long-term cooperation.