Recycling is the better solution for waste Styrofoam packaging disposal
Recently, I have just visited a friend who sells furniture and other home appliances, it is found that one of his headache is how to get rid of the large Styrofoam blocks that commodities are packed in.
Many large items are packed with very large Styrofoam materials, Due to the good properties of lightweight, shock absorption and thermal insulation, Styrofoam is increasingly used as packaging material. We get a very large Styrofoam box about every two days.
Usually, some furniture stores or logistics companies will take away the Styrofoam packaging in order to better serve their customers. Some of which may be well preserved and can be reused, but most foam packaging needs to be properly disposed of when it becomes scraps.
In the first instance, some small shops may choose to discard directly because the amount of Styrofoam is not very large, but unfortunately, more and more roadside recycling programs refuse to accept Styrofoam materials, especially single-use Styrofoam containers. However, if the Styrofoam waste is transported to the local recycling center or treated by someone else, there will be additional expenses which we could have saved.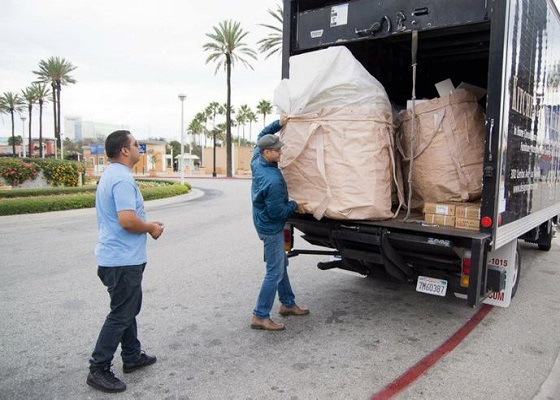 As a result, some enterprises start looking for better solutions for Styrofoam disposal, not only for environment, but also for economic interests. As mechanical recycling is the most popular and effective way to recycle Styrofoam waste, a logistics company in America has adopted a GREENMAX Styrofoam densifier for their Styrofoam disposal.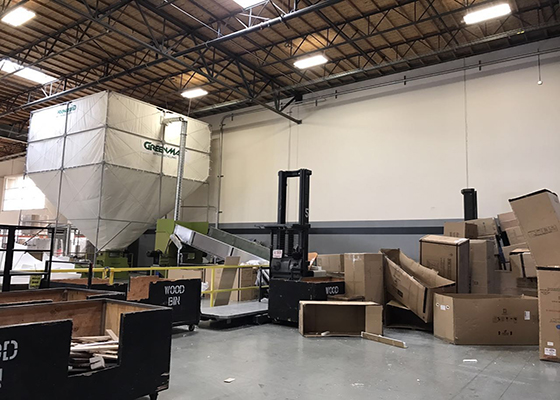 According to the company, every 7 cartons of Styrofoam waste can be melted into a 50lbs brick. With the compression ratio of 90:1 GREENMAX Styrofoam densifier has greatly solved the problem of storage and labor costs of Styrofoam waste.
Now, more and more companies are benefit from this mechanical recycling of Styrofoam waste. It bring them profits and reduce environment pollution at the same time.